Monday, June 29, 2009
"Not everything that can be counted counts, and
not everything that
counts can be counted."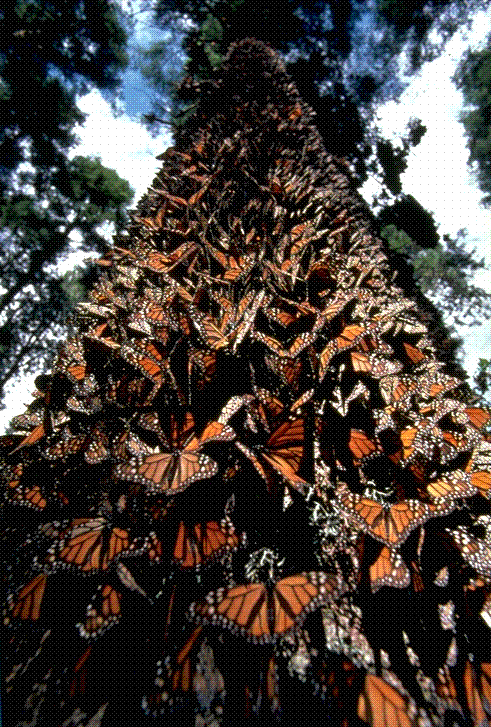 Albert Einstein
Permalink to this blog post
Posted by Terri Farley @ 12:28 PM


---
Comments:
Love the picture of the monarchs. There are a bunch that lay eggs every year right next to our house. But we never see that many.
Wow. Talk about awesome!
Wow all i can say is Wow
~Rach
Aren't they amazing!
When I was in high school, our church youth group spent the night in the Pacific Grove Methodist church. Pacific Grove is a major stopover for the Monarchs and the church stained glass window showed them. Absolutely magnificent!
They are amazing! Just a huge cluster of orange and black-it would be a good non-scary Halloween picture, don't you think??
Hey Guys! Those butterflys are so cool! They remind me of the time in 5th grade, 4-5 years ago, when a hgue flock of butterflys flew through our playground. It was so cool. I also want to add to check out youtube.com/terrifarley tomorrow. She is going to have a new surprise! So cool!