Saturday, July 04, 2009
River Bend neighborhood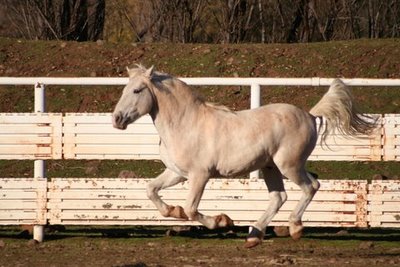 Dear Readers,
Thought you'd like to see a photo of the real Phantom on HIS indpendence day!
If you have a Facebook account and want to talk with other Phantom Stallion readers, check out :
People who love the Phantom Stallion book series
The Phantom Stallion
If you have other favorite places you go to talk about horses & books, let me know and we can share.
Have fun,
Terri
Permalink to this blog post
Posted by Terri Farley @ 3:27 AM


---
Comments:
Cool picture! He looks almost like an Arah in it.
The Phantom has to be one of the most BEAUTIFUL horses I have EVER seen!!!!.....lol
Courtney
Beatiful picture!