Thursday, October 28, 2010
weekend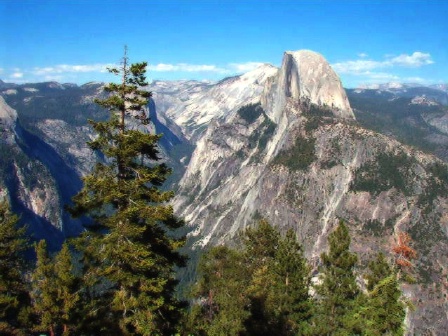 Dear Readers,
I'll be beyond cell & Internet service tomorrow-Monday, taking our 25th annual trip to Yosemite. Don't worry, my critters will have other human company while we're gone:)
Please know I had a GOOD meeting (a friend asked that I be surrounded by angels while it took place) about the wild horses yesterday with someone who can make a difference.
I also had an amazing school visit at Smith Valley School in Nevada. Can't wait to return there!!!!
Best to you all,
Terri
Permalink to this blog post
Posted by Terri Farley @ 5:11 PM


---
Comments:
Hurray!!!! on all points! Yosemite is one of my favorite places on this earth. Relax, refresh, enjoy!!! I will join in the prayers for this person to receive what you presented and act in favor of our Wild Ones. Anxious to hear upon your return. God bless your trip. <3
Visualizing your beautiful visit to Yosemite.
Sigh, blissful.....
Happy you are getting this little slice of divinity!
You so deserve it. : )
I can barely wait to hear about the meeting!
I'm E X C I T E D . . . . . : P
Have a champion time Ms Farley! Sounds like an awesome event. By the way I emailed you the information about that contest I told you about. did you get it?
thanks
Rach Yoder