Sunday, September 06, 2009
I told you that you were winners!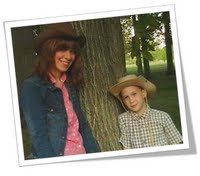 The National Wild Horse Adoption Day Mascot Naming Contest was a huge success.And the winner is one of you!
Rachael Yoder, working with her brother Jared, wrote this:
I would name this wonderful mustang Aguila because in Spanish it means "Eagle". The first mustangs in America were brought here by the Spaniards so I think it would be proper for the mascot to honor his/her original ansestors with a Espenol name. An eagle also represents freedom and flight just like the wild horse as it gallops free across the planes almost as if it were flying like the eagle.
Permalink to this blog post
Posted by Terri Farley @ 4:19 AM


---
Comments:
Congratulations, Rachael and Jared!
Echo + congratulations again to you Abigail!!!
YES Champion job with your mascot name i loved your essay and so did jared!
~Rach