Wednesday, October 07, 2009
Dear Readers,
What I'm hearing about Secretary Salazar's plan is unsettling and has contradictory numbers. More later, but til then I wanted to show you a race horse whose name I love.
Introducing SHE BE WILD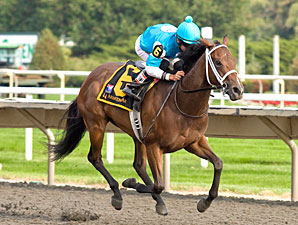 Permalink to this blog post
Posted by Terri Farley @ 8:06 PM


---
Comments:
I love that name as well.. i hope the horses in captivity will be imported to the sactuary.
~HorseFeathers