Saturday, November 21, 2009
The Real Phantom was lucky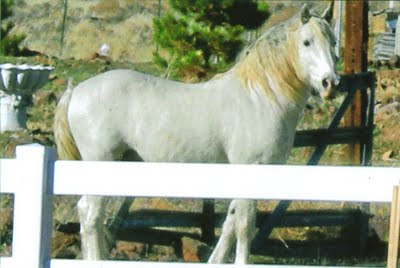 Before his capture, this stallion, whispered about as the Phantom before my books were written, roamed the rangelands of Nevada.
Displaced by housing and traffic, harassed by packs of pet dogs, his herd dwindled to a single mare and foal. Then, they were captured.
The Phantom is safe at a 5,000 acre sanctuary, but his wild family is in danger.
I promise to hand carry your letters to BLM's wild horse advisory board on Dec. 7 if you get them to me in time.
Regret causes heartache. Ask for a moratorium on wild horse gathers and don't let the West's mustangs pass into extinction without taking a stand.
Letters can be mailed to:
Terri Farley, 565 California Avenue, Reno, Nevada 89509
Best,
Terri
Permalink to this blog post
Posted by Terri Farley @ 8:34 AM


---
Comments:
Terri,
Can the letters be emailed to you?