Monday, December 14, 2009
How YOU are helping the wild horses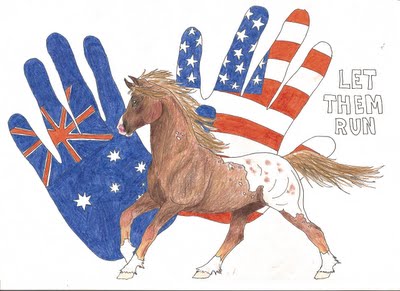 Dear Readers,
Here are two links to reader artwork praising YOUR wild horses. There are more out there, but I'm packing for Washington, D.C.
I'll let you know what happenes!
Terri
Michelle's art
Rachel's art
Crystal's art (above) was requested, too & I'll let you know when it's up.
Best,
Terri
Permalink to this blog post
Posted by Terri Farley @ 8:45 AM


---
Comments:
Thanks again Ms. Farley for posting it! All the artwork was awesome!
~Rachael