Sunday, December 20, 2009
Wild Horse News Galloping at You!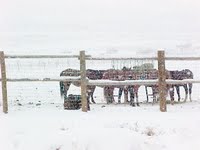 Dear Readers,
I'm amazed that the Phantom's story has led lots of you to be interested in what happens to live wild horses. The power & magic of words, has never been clearer to me.
Using notes from In Defense of Animals, here's a bit of what happened while I was in Washington, D.C.
>Lead attorney William J. Spriggs tells the judge a dozen (or so) BLM wild horse mistakes he's NOT there to discuss, saying those issues were for another day.
>Mr. Spriggs summarizes our case: the indiscriminate roundup of thousands of horses from the Calico range is illegal; so is holding 30,000 + wild horses in captivity, since that action was never authorized by Congress.
>The Justice Department attorney defends BLM's decision by attacking the plaintiffs (I'm one) by claiming no one would not be harmed by the removal of 80-90% of the horses on the Calico range,
>He likens helicopters to sheep-herding dogs, and says on-the-range determinations of the horses' health is impossible because BLM can't get within a mile of them.
>The DOJ attorney insists the 1971 Act forces BLM to maintain a healthy range for multiple purposes.
> Mr. Spriggs remarks that he wasn't sure what law the DOJ attorney had read, since we were talking about the
WILD FREE-ROAMING HORSE and BURRO
Act!
>Honorable Judge Paul Friedman asks great questions & observes that this is an interesting case, but asks for some additional information on case law because he wants to give a decision on the round-up before Christmas
>The legal team at Buchanan, Ingersoll and Rooney is fired up and working hard for the horses.
> I was thinking of you and wishing you could be there!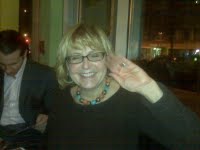 >Please keep your fingers crossed and pray for a good ruling for the wild horses!
Labels: BLM lawsuit, Buchanan, Ingersoll and Rooney, Judge Paul Friedman, mustangs shot, wild horses
Permalink to this blog post
Posted by Terri Farley @ 3:22 PM


---
Comments:
Wow what a trial! Wish i could have been there. He likened the copters to sheep-dogs?mmm. Except dogs are like half the size of sheep and the helicopter is a windy thunderstorm about 7 times as large as a mustang. No.. i think its far from similar.
No one would he harmed from their removal? What about the fact that they are apart of our history? It is like saying well if we tear up the Declaration of Indepencance It's not going to hurt anyone.Not physicaly, and well.. it is just a piece of old paper but it holds a undescribable value to those who live in the America and even people in different countries. Same goes for the mustangs!
I feel like stating my views in a court right now.. lol. At least we have you Ms. Farley as are rep!
Praying with crossed hooves
~HorseFeathers