Thursday, August 27, 2009
Come see me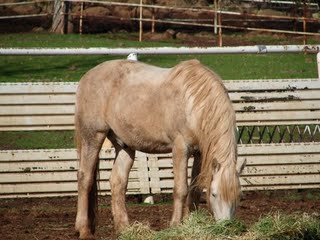 HI !
If you live in the San Francisco Bay area, especially near Davis or Sacramento, California, I'm doing two booksignings this weekend and I would LOVE to meet any writers, horse/book lovers. If you live too far away, you can pass my invitation to anyone you know who DOES live out that way.
My presentations will be casual, sitting on the floor, sharing horse stories, and I totally encourage kids to bring along their own horses -- plush, plastic, but probably not live, unless they're miniatures.
And, for those of you who live way too far away to come visit, here's an unpublished ('cause he was pretty dirty from rolling!) photo of the Phantom to keep you company!
Thanks!
Terri
DETAILS!
The Avid Reader 2 pm - 4 pm SATURDAY AUGUST 29
617 Second Street
Davis, CA 95616
Tel: (530)758-4040
The Avid Reader at the Tower 2 - 4 pm SUNDAY AUGUST 30
1600 Broadway
Sacramento, CA 95818
Tel: (916) 441-4400
Title of Event: The Phantom Stallion Series by Terri Farley
Please join us as children's author Terri Farley reads from her kid's series, The Phantom Stallion. She will be reading from and talking about this loved series as well as participating in children's activities, including drawing, games, and prizes. Once upon a dream, a magical silver mustang leapt from the pages of the Phantom Stallion books to gallop the Nevada sagebrush. See and hear Terri Farley and the real Phantom Stallion as they tell the story of how dreams really do come true.
Permalink to this blog post
Posted by Terri Farley @ 4:23 PM


---
Comments:
I'm way too far away to come =(
Great picture! Even the Phantom can be dirty some times =D