Sunday, November 29, 2009
Dogs like Pie. They do. Really.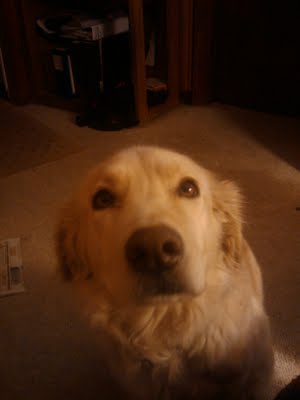 Permalink to this blog post
Posted by Terri Farley @ 8:29 PM


---
Comments:
Aww Ms Farley is this your dog? It looks like my Samson when he was a young dog. Only.. he didnt like pie too much. He always seem to know when it was spegetti night! I hated mine so ya.. i gav it to him. Secretly of cource. ;0)
~HorseFeathers
Yep, this is Zito (rhymes with Cheeto) and she was very happy because her whole pack was home for the holidays.
Goldens are the best.. in my opinion! ;0) Cute name.
~HorseFeathers
AWWWW!!! Look at those puppy-dog eyes...:D
~quarterhorseyes
Wow, Terri, looks just like our pooch, Beauregard. Also looks just like "Dug" in the movie Up. Hope all is well!