Sunday, March 05, 2017
Seven Tears into the Sea: Celtic Magic on the Incoming Tide
I've yearned for the moody beach and unsettling characters of SEVEN TEARS INTO THE SEA ever since I wrote "The End."
In the last few weeks readers who love the story as much as I do have taken me back to
Mirage Beach, to Jesse and Gwen and the small town where the ancient Celtic legend of the selkie comes ashore for love, mystery and midsummer madness.
I met author
Jackie Smith
at the
Teen Bookfest by the Bay
and it turns out she's a fan of the story! This week in Quinter, Kansas, I get to talk about the appeal of shape-shifting characters and THEN
I discovered this YouTube book review
by Lacy
FYI :



Q: What is a selkie, really?


A: Ancient tales say they are faery folk who can shift shapes between human and seal, But there's much more to the story. Here's one of my favorite selkie websites about Selkie Folk



Q: What is scrying?


A: Originally, it meant "seeing from afar" and in SEVEN TEARS, Gwen's grandmother has the gift of seeing deeply into the present and future by gazing into an antique mirror, but crystal balls and still waters have presented others, over the ages, as a way to see

and know the unknown.







Q: SEVEN TEARS' cover is kind of dreamlike, what is it supposed to show?
A: As you may know, Gwen has a history of sleepwalking and I've always thought the published cover (at the top of this blog) shows how it might feel if you'd walked in your sleep, right down to the edge of the sea

as Gwen did.
Want to dive into this book? Visit your local library, bookstore or
Amazon.com
Labels: beach, Celtic, faery, folklore, Jackie Smith, legend, midsummer, Mirage Beach, scrying, selkie, seven tears into the sea, Teen Bookfest by the Bay
Permalink to this blog post
Posted by Terri Farley @ 8:16 AM
0 comments


---
Wednesday, January 25, 2017
Wild Horses Die to Clear the West for Industry
Each morning, dawn touches fewer wild horses on America's Western range lands. Roundups by the Bureau of Land Management clear the way for a tsunami of industrialization.
Senate confirmation of
Interior Secretary-designate, Rep. Ryan Zinke, advocates looser environmental regulations for extractive industries. He proposed legislation to open horse slaughter plants in the West.
Nevadans Velma "Wild Horse Annie" Johnston and Carrol Able spend their lives fighting for America's wild horses. It seemed like a good time to give them their say, again.
Carrol Able July 20, 2011
I sat down with Wild Horse Annie today. We had quite the conversation. I complained of how convoluted her law had become, how it was now a life sentence for the very animals it was intended to protect. She listened quietly, never uttering a word. "We really need your help." I told her. She offered no reply.
The grass surrounding us was cool

d

amp; refreshing, the day warm

and

clear. I closed my eyes and imagined a band of wild horses grazing peacefully nearby. How fitting it would have been. But alas! Imaginings are nothing more than imaginings. There were no wild horses and Wild Horse Annie was not going to answer.
Beside me was a small and unassuming grave marker. In that, it was much like the woman buried there. Beneath the name Velma B. Johnston, Wild Horse Annie and the dates March 5, 1912 - June 27, 1977 are three mustangs, running wild and free. As I ran my fingers across the relief and looked closer at the image, I realized there was something unexpectedly ominous portrayed there.
The running mustang trio has reached the edge of a dangerous precipice with no choice left but to jump. The last of the three is rearing and looking over his shoulder as if deciding whether to fight or flee. Tears started flowing when I put the scene in the context of the battle we're waging today.
I started sobbing like a crazy fool and blurted out, "Help me! I don't know what else to do."
It was then that a voice came to me, a gentle but strong whisper in my ear.
"FIGHT" it said, "Fight like a wild stallion."
Labels: BLM, Bureau of Land Management, Congress, Department of Interior, Interior Secretary, Velma Johnston, West, wild horse advocate, wild horse Annie, wild horses, Zinke
Permalink to this blog post
Posted by Terri Farley @ 8:15 AM
0 comments


---
Wednesday, January 11, 2017
In Storm-Struck West, War on Wild Horses Accelerates
As the West experiences historic flooding and snowfall, the Bureau of Land Management grabs the chance to capture wild horses.
These are some of the national headlines that came in on a single day's (9.11.17) Google Alert on Wild Horses. Please follow the links to the complete stories.
.
Wild Horses in Massive Snow Bound Roundup
BLM to Roundup 700 Wild Horses in Milford Area
BLM Recalculates Desired Horse Population for Pryor Mountains
Massive Wild Horse Roundup Begins in Utah
Labels: BLM, Bureau of Land Management, Flooding, helicopter roundups, helicopters, snow, Storm, wild horses
Permalink to this blog post
Posted by Terri Farley @ 6:09 PM
0 comments


---
Tuesday, January 10, 2017
ANNOUNCING: MustangMedia 101 by Terri Farley: Whose Home on the Range?
You can make it a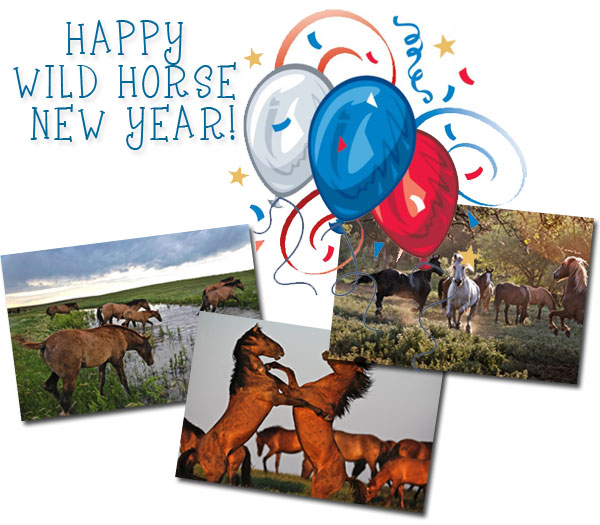 ANNOUNCING

MustangMedia 101 by Terri Farley: Whose Home on the Range?
Wild horses can't speak their own stories. Once, that didn't matter, but now wild horses suffer and die at human hands. We take their food, water and homes. A few people want wild horses taken off public lands so corporations can earn money from the land's minerals, oil and grazing. But most people love wildlife and wild places. They're learning to stand up for wildlife because the Western public lands belong to all Americans! Our hearts lift at their rough power and beauty.
Permalink to this blog post
Posted by Terri Farley @ 7:30 PM
0 comments


---
Tuesday, December 27, 2016
Wild Horse Roundups : Who calls an emergency?
Christmas week Eagle /Silver King gather 2016 (BLM photo)
Christmas Week, Eagle and Silver King gather:
Helicopters contractors paid to prowl Nevada's high desert and spot wild horses'
shelters from blizzards, had flushed put and captured 18 mustang stallions, 16 mares and 9 foals befor
the Bureau of Land Management declared snowstorms a hazard to pilots and aircraft.
Today BLM plans to continue its "emergency" round up.
Why is this wild horse round-up an emergency?
BLM says these wild horses come too close to the road.
No, wait, these are excess mustangs.
That's
the emergency.
Most members of the public only know what BLM said in its press release. It announced a race to remove 100 "excess" wild horses from public and private lands "to provide for public and animal safety." Either or neither could be true, because:
Self-declared Bureau of Land Management emergencies do not require environmental assessments
Emergency gathers aren't uncommon in BLM wild horse management. Just this year they've had emergencies in places like Three Fingers, Oregon and Caliente, Wood Hills, Tunnel Springs, CherrySpring and Silver King, Nevada.
Were these true emergencies? We must listen to BLM's "trust me" because the streamlined process only requires a
BLM staffer -- often a field office manager responding to a rancher-tenant who wants mustangs off "his" land -- to report an "emergency" situation to a state program lead. The lead contacts the Washington, D,C, office. Then,
"If timing permits, a gather plan environmental assessment is prepared prior to any removal of wild horses or burros in response to the emergency. If this is not possible, a report is prepared after the action is taken. The public is notified via at least a news release."

(Jason Lutterman,Public Affairs Specialist (On Range), National Wild Horse and Burro Program and

BLM handbook )
No shelter for wild horses at BLM's Broken Arrow facility, but that's no emergency. It's where mustangs go
after Christmas week Eagle /Silver King gather 2016 (BLM photo)
These days, I try to give BLM the benefit of the doubt by listening to sources inside the agency if they'll talk with me. There's a real danger America's pubic lands and wildlife will be handed over to slaughter-friendly states in 2017 and, despite its flaws, BLM is--
under law
-- restricted in their treatment of wild equines.
Still, I can't swallow "after the action is taken" explanations because I've been in California grazing association meetings, where a BLM field manager coodled ranchers with wild horse worries, by promising, "Anything we can do to assist you, we will. Anything."
One element of
"anything"
turned out to be the 2015 round-up of 1,070 wild horses and the admitted deaths of 16. But that was another time.
Now, I urge you to sign up for Google.com/alerts for news on wild horses. Even though I've covered BLM's handling of our wild horses for 30 years, I haven't been skeptical enough.
Too often when they've said "Trust me," I should've heard "I'm lying." You can help me and the wild horses.
Happier days : 2016 BLM photo, Silver King herd management area
--
Labels: BLM, BLM staffer, emergency round-ups, gathers, helicopters, round-ups, snow, wild horses
Permalink to this blog post
Posted by Terri Farley @ 8:11 PM
0 comments


---
Thursday, December 22, 2016
Still time to put holiday horses in your house!
Dear Readers,
If I could pick up a mustang foal and bring it to your house for an overnight cuddle, I would!
Since I can't do that, I'll tell you where to order copies of my books, so you can dream yourself into their wild and secret homes.
To help wild horses, order here:
WILD AT HEART at
Return to Freedom Wild Horse Rescue
WILD AT HEART at
Foothill Feed and Mercantile
For fastest delivery, order here:
WILD AT HEART at
Amazon
Wishing you the warmest horsey hugs,
Permalink to this blog post
Posted by Terri Farley @ 12:43 PM
0 comments


---
Thursday, December 15, 2016
Rough Weather Ahead for Captive Mustangs
Thirty years ago, I visited BLM's

Palomino Valley wild horse corrals for the first time and saw a palomino foal drown in the mud. Since then, I often visit after heavy rains, just to keep watch.
Over time, improvements have been made, but changes reflect human ideas of what's cost-efficient.




Over generations, freedom has taught horses how to survive the harshest weather. In captivity they can't do that.
Last month, BLM-authorized helicopters rounded up nearly 2,000 Owyhee mustangs. Most of those wild horses -- staff couldn't be more specific than 1400 -1600 horses -- are at Palomino Valley.
Earlier this week I visited Palomino Valley between northern Nevada storms.

These horses are so wild, so sensitive to my approach that they bolted, rammed into each other, slipped and sometimes fell in the mud.

I saw few mares with foals. Those who were together did their best to stay away from standing water.

These are the corrals with shelters
This weekend high wind warnings -- up to 100 mph on the ridges -- snow storms, and below-freezing temperatures are predicted.
Unique crescent moon and star markings
These young horses might have been pulled from general population for adoption, but no one could tell me for sure.




Friendships form under all conditions. The buckskin groomed each corral mate -- whether or not they wanted attention.




ENJOY A HOLIDAY GIFT OF WILD HORSES
$15.16 from Amazon
Read more about long-standing troubles of unsheltered mustangs:
2013 Palomino Valley: winter
2013 Palomino Valley Summer
Labels: BLM, BLM roundups, humane, Owyhee, Palomino Valley, shelter in captivity, wild horses
Permalink to this blog post
Posted by Terri Farley @ 11:33 PM
0 comments


---