Wednesday, June 30, 2010
Three Amigas Doing OK
Ghost Dancer & Shell Flower before leaving Fallon, photo by Cat Kindsfather
Dear Readers,
Shell Flower -- Ghost Dancer's black and white pinto bff -- is back in the "special mares" pen at Palomino Valley wild horse center. She'd been in the hospital pen for about a week and a half, before the vet and wranglers determined she wasn't sick and probably wasn't suffering from kicking injuries.
Though Shell Flower has swollen joints, she appears healthy & at ease with the other horses. I didn't see her getting picked on and she held her own at feeding.
I talked with manager John Neill at some length about her & he says there will be a vet's note on her Internet photo indicating she shouldn't take heavy riding. All the more reason for her to go to a sanctuary.
I hope to adopt both Ghost Dancer & Shell Flower and free them in a sanctuary. One of them has a small population of mountain lions, which has taken down and eaten foals.
When I told John Neill, he said he was confident Shell Flower could defend herself. So that's good.
Ghost Dancer is still friendly with her, even after her absence, even though Dancer has another friend, a BIG dark brown mare with a bald face and a freckled streak on a hind leg (enough that BLM lists her as pinto). The three
amigas
have worked out the two's-company-three's-a-crowd bit & sandwich Ghost Dancer between them as they eat.
Best,
Terri
Permalink to this blog post
Posted by Terri Farley @ 5:08 PM
3 comments


---
Tuesday, June 29, 2010
Palomino Valley Tuesday
Dear Readers,
Today I returned to the Palomino Valley wild horse holding corrals. Approximately 80 "special" Calico Mountain horses have been taken from the Fallon facility to Palomino Valley. Unlike my last trip there, the Calico horses have the place almost to themselves.
According to manager John Neill, most of the other horses have been taken to Broken Arrow in Fallon to make room for MORE WILD HORSES which will be rounded up this summer.
Shell Flower is back in the "special mares" pen with Ghost Dancer and her bald-faced, white-streaked back leg buddy. They are all alert and interested in what's going on around them, though they only flick their ears when the heavily pregnant burros bray.
Best,
Terri
Labels: Calico mountain horses, Fallon corrals, ghost dancer, Palomino Valley, Shell Flower
Permalink to this blog post
Posted by Terri Farley @ 4:28 PM
0 comments


---
Friday, June 25, 2010
STAY AWAKE!
Calico Stallion by Cat Kindsfather
Dear Readers,
According to BLM, updates on the Indian Lakes facility in Fallon, where many of the Calico horses are still confined, will be posted every Friday.
Here's the link to watch:
BLM re: Calico Horses in Fallon
Please let me know as soon as you see anything.
Permalink to this blog post
Posted by Terri Farley @ 1:43 PM
4 comments


---
Slacker!
Dear Readers,
Sorry I've been so random about my blog posts. All that is about to change and I really am going to teach myself to Twitter as lots of you have suggested.
I just spent a great four days signing books at the Reno Rodeo. It was wonderful to talk with so many people from around the country.
Millionaire ropers stopped by to chat and so did ranch kids who pointed out the difference between bulls and steers to a bystander. I saw more kids roping each other than ever before and I thought about my Jake roping Sam and Ace when he was being stubborn in the river. I talked examined an amazing pink rhinestone-encrusted breast collar a teenager had saved all year to buy for her sorrel mare and thought of Sam and Jen shopping at the rodeo booths in
Mountain Mare
.
Although I have qualms about traditional rodeo sports because of the effects on the animals, I was lucky enough to be signing at a table overlooking the cutting horse arena and I thought about Ace some more -- this time the real Ace -- who took me on some pretty exciting cutting bursts bringing wandering cows back into the herd on the cattle drive that inspired it all.
Hugs to you all,
Terri
p.s. Guess why I posted the cute critter at the top of this entry?
Labels: Ace, Jake, ranch kids, rodeo
Permalink to this blog post
Posted by Terri Farley @ 9:42 AM
0 comments


---
Monday, June 21, 2010
More death at the hands of BLM
Dear Readers,
Three more stallions have died at the hands of BLM.
Those of you who know horses are aware that gelding is a common and routine procedure.
There is no reason that three wild stallions should have died during that procedure.
Not only are the bloodlines of the Calico Mountains horses vanishing, but the horses are being tortured in the process.
More later,
Terri
Labels: BLM, Calico mountains, mustangs, wild horses
Permalink to this blog post
Posted by Terri Farley @ 11:03 PM
0 comments


---
Sunday, June 20, 2010
Humans Have a Choice
The Hebrew word
timshel
means
Thou mayest
. It gives a choice. It might be the most important word in the world. It says the way is open. That throws it right back on a man. For if Thou mayest — it is also true that Thou mayest not...
paraphrased from John Steinbeck's
East of Eden
Rachel Yoder - Artist
HUMANS HAVE A CHOICE. WHAT THEY DO WITH EACH CHOICE TELLS THE WORLD WHO THEY ARE AND WHAT THEY VALUE.
Labels: Hebrew, helicopter roundups, rachel yoder, steinbeck, timshel
Permalink to this blog post
Posted by Terri Farley @ 10:55 AM
1 comments


---
Saturday, June 19, 2010
Come see us at the Ro-day-OH!
Image by incredible artist Stephanie Rose Long (she'll be at the rodeo, too)
DATE: June 21 through June 26
TIME: Starting time 7:30 am
JUNE 21th - 26th Terri Farley of the Phantom Stallion Series & Suzanne Morgan Williams of Bull Rider
We'll be available to sign all week but I have a Special Signing on:
Mon June 21st from 12 - 2 pm
And Suzanne Bull Rider Williams -- Tues, June 22nd from 2 - 4 pm

WHEN
June 21- June 26

WHERE
Reno Rodeo Livestock Events Center
1350 North Wells Avenue
Reno, NV 89512-2666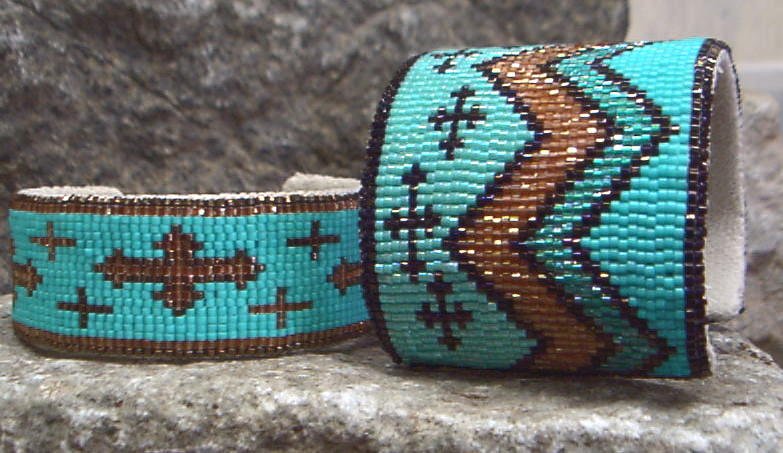 Kathleen Brannon, owner and designer of Desert Sage bead art will be there, too!
Permalink to this blog post
Posted by Terri Farley @ 6:07 PM
0 comments


---
Thursday, June 17, 2010
Montana dream
Dear Readers,
Ever since I set a "Google alert" on WILD HORSE ISLAND so that I could read what people were saying about my second series (and Darby and Hoku), I've been getting news about Wild Horse Island in Montana. Today I got this beautiful photo.
Such tranquil beauty, I had to share.
Terri
Permalink to this blog post
Posted by Terri Farley @ 8:14 AM
2 comments


---
Wednesday, June 16, 2010
GUILTY PLEAS ENTERED IN NEVADA WILD HORSE SHOOTINGS
6/16/10
9 am
Dear Readers,
I just came from the Federal Courthouse in Reno. I've written a brief account of what happened, below.
What you should know:
Davis and Keathley admit to using public lands as their private shooting gallery, and to gathering their spent shells. These are adult men who knew it was illegal to kill America's wild horses on public lands, but they didn't care.
Tod Davis and Joshua Keathley represented by Tom Plimpton (retained) and John Springgate (CJA) respectively, faced AUSA Sue Fahimi in Federal court before Judge McQuaid to change their pleas from not guilty to guilty and waived a trial in the case of shooting 5 free-roaming horses on public lands.
"We was out early in North Washoe and seen them wild horses and killed a few of 'em and then we left," said Keathley when asked to describe the morning the shootings took place.
Davis gave a similar account of the events, adding that the two had been drinking and looking for a place to set traps when they spotted a band of eight mustangs.
"We used poor judgment and shot a few of them." Davis said.
Davis and Keathley will remain free on bail, with their firearms in the custody of a county sheriff, until sentencing Sept. 14, 2010, 2 pm.
The maximum sentence for this charge of maliciously causing the death and abetting the death and harassment of five wild horses is one year in county jail, $100,000, $25 special fee. There is no possibility of parole.
Sue Fahimi, U.S. attorney, gave a fuller description of the November events, indicated that the two stopped driving when they saw a herd of horses. Keathley, armed with a AR 15 shot first.
"A light-colored horse went down," Fahimi said, and then Keathley handed the rifle to Davis. "Davis began shooting at the others"
Five horses lay dying while Keathley picked up 8-10 spent ammunition casings.
Labels: Joshua Keathley, Judge Mc Quaid, Reno, Sue Fahimi, Todd Davis, Wild horse killings
Permalink to this blog post
Posted by Terri Farley @ 11:50 AM
0 comments


---
Thursday, June 10, 2010
HORSE EXPO!
(my Horse Expo roommate)
Press release horse expo
Best-selling author and wild horse activist Terri Farley will share the skills and passion characteristic of her 36 best-selling books free of charge in WRITING THE WEST workshops at the Western States Horse Expo in Sacramento, California, June 11 – 13.
Farley's workshops explain how she uses hands-on research experiences from driving cattle and riding in a Pony Express reenactment to job-shadowing Hawaiian paniolos and following the West's wild horses to color her Phantom Stallion and Wild Horse Island series.
Workshops for adults and children will be featured.
Farley is especially excited about WRITING THE WEST for kids, which introduces young authors to writing outside the classroom.
"Writing opens a world of adventure superior to TV and video games," says Farley. " When kids take the reins and write their own stories, they can gallop through the sagebrush, tame wild stallions or giggle as unicorns nuzzle their necks."
In nationwide workshops, Farley teaches adults to write memoirs, blogs, poetry and saleable stories.
Farley, whose PHANTOM STALLION and WILD HORSE ISLAND sales topped a million while she was working full time and raising a family, has little sympathy for adults who claim they'll write a book "someday."
"If you don't tell your story, who will?" Farley asks, "If not now, when?"
The Calico Mountain mustangs recently rounded-up by the Bureau of Land Management are the same herds featured in Farley's Phantom Stallion series.
"I'm not let them going without a fight, and neither are my readers," Farley says of the West's wild horses.
When the Wild Horse and Burro Advisory Board refused to read even one among hundreds of protesting letters from her young readers, Farley became a plaintiff in a federal lawsuit to save the herd.
Farley will autograph her books in the Young Rider Park and Book Corral, after each presentation. A discount coupon is available on Farley's website at PhantomStallion.com.
Friday
WRITING THE WEST (adults) 1:00-2:00 Andis Company Stage
Saturday
WRITING THE WEST (kids) 11-12:00 Young Rider Park
WRITING THE WEST (adults) 3-4:00 Andis Company Stage
Sunday
WRITING THE WEST (kids) 11-12:00 Young Rider Park
Labels: Horse Expo, phantom stallion, Westen States, wild horse island, wild horses, Writing the west
Permalink to this blog post
Posted by Terri Farley @ 10:12 PM
1 comments


---
Don't LOCKDOWN our wild horses
June 9, 2010
Mr. John Neill
Palomino Valley Wild Horse Adoption Center
17800 Pyramid Highway
Reno, Nevada 89439
Dear Mr. Neill:
Please keep the Indian Lakes wild horse facility on Broken Arrow Ranch open for public visitation at least two hours each week.
This facility has had its share of problems, but citizen vigilance alerted BLM staff to problems which might otherwise have resulted in the deaths of more captive wild horses.
The decision to lock out the public is "explained" in a BLM press release by the fact that Indian Lakes is a privately-owned and operated facility that was never intended as a public facility and isn't staffed to serve the public. If it was never intended to be a public facility, why not? Americans have a right to view the care of horses deemed theirs by law. As for staffing, during my many visits to Indian Lakes I was never guided by more than one BLM staffer until a recently-arrived PR person was added to a late May tour. If BLM has a five year lease on this private property, two hours a weeks is a paltry bit of time, but I'll settle for it.
The press release indicates weekly facility web site updates will be published. I welcome that, but not in place of visits. There may be other gaps in business-as-usual like the one which does not keep track of foals born in the facility.
The same press release claims the Calico Mountains horses have "successfully transitioned" to their new environment. BLM's own numbers say over a hundred (including premature foals) have died at Indian Lakes and dozens remain in hospital pens.
Wild horses are tough. They take care of themselves in the wild, but they cannot when not in fenced they are drugged, castrated and captive. They have not regained the health they had on the range. To say they have contradicts what visitors have seen with their own eyes.
Secrecy breeds suspicion and, in this case, death.
Please reconsider the decision to hide America's wild horses.
Sincerely,
Terri Farley
Labels: Broken Arrow ranch, Fallon, Indian Lakes, lockdown, wild horses
Permalink to this blog post
Posted by Terri Farley @ 11:18 AM
0 comments


---
Wednesday, June 09, 2010
Ghost Dancer & Shell Flower
Dear Readers,
I'm going out to see Ghost Dancer and Shell Flower today. They're no longer at the Fallon facility, but at Palomino Valley, the BLM facility on which I based Willow Springs in my PHANTOM STALLION books.
These girls need to go back out on the range and I'll be talking to anyone who'll listen to learn how I can make that happen.
As I told you before, I'm afraid that a competitive Internet bid will quickly outstrip my savings account, but I'm creative :)
Of course all of the Calico horses should return to their homelands, and it seems paltry to just set my sights on two.
More later,
Terri
Permalink to this blog post
Posted by Terri Farley @ 8:02 AM
0 comments


---
Monday, June 07, 2010
The Young Stallions
Even in captivity, youthful strength and energy is beautiful.
Photographer Cathy Kindsfather caught these young stallions at play during the next to the last visit BLM will allow at the Indian Lakes facility at Fallon.
After Thursday, the public is no longer welcome.
Enjoy this peek at your horses. Terri
Permalink to this blog post
Posted by Terri Farley @ 9:46 PM
1 comments


---
Friday, June 04, 2010
Southwood Elementary School
HI all,
I had a wonderful time at this Orlando school!
Best,
Terri
Permalink to this blog post
Posted by Terri Farley @ 10:19 PM
0 comments


---