Monday, August 29, 2011
Honeybandit & friends wish you'd been there!
Carrot cake, anyone?
Dear readers,
Most of you had to miss the wild horse birthday party in Shingletown, California. Thanks to Palomino, though, you can pretend.

Hi Ya'll,

We just wanted to say thank you to everyone who came and shared our day. It was absolutely fabulous, and although Honey Bandit wasn't too sure about his birthday cake, he posed for pictures like a pro as usual. Chilly Pepper, on the other hand, loved her cake, and scarfed it up as fast as she could. She didn't even wait for the pictures.
We were truly touched by the wonderful turnout of guests, and Honey Bandit & Chilly Pepper truly appreciated their birthday presents.
When I saw the tears in the eyes of the people looking at photos of Honeybandit's first rocky days, and then looking at him today, it reminds me again why we do this.

Take care and God Bless!

Palomino & the critters.
Labels: birthday party, Chilly Pepper, Honeybandit, Palomino
Permalink to this blog post
Posted by Terri Farley @ 7:52 PM
1 comments


---
Saturday, August 20, 2011
YOU Bought the Bullet
From the Bureau of Land Mangement, here's the short story of a very short life:
Wednesday/Aug. 17
Summary: The BLM gathered 25 horses today. The BLM shipped 34 horses to Gunnison.
Animals gathered: 25 (5 studs, 13 mares, 7 foals)
Gather related animal deaths: 1
Cause: A stud and four-month old foal/filly broke away from a group going into the gather trap. The stud jumped an adjacent barrier fence and ran away. The foal tried repeatedly to jump the fence but could not, and received multiple severe lacerations and had to be euthanized. The foal's mother was captured with the group.

Do you live in the U.S.?
YOU paid the helicopter pilot who terrorized this May-born filly into the trap.
YOU paid for the the fence she couldn't jump, following her sire to freedom.
And, when BLM decreed she was too badly hurt to live,
YOU bought the bullet that ended her 16th week of life.
Deer Run photo by Karen Hopple
Labels: foal death, Sun J helicopter pilot, You bought the bullet
Permalink to this blog post
Posted by Terri Farley @ 11:00 AM
7 comments


---
Wednesday, August 17, 2011
WILD HORSE BONNIE on CNN
Dear Readers,
Cheers for my friend and Wild Horse Preservation League leader Bonnie Matton! Bonnie will be featured in CNN's upcoming "Jews in Nevada," based on the
John P. Marshall
book of the same name.
Bonnie successfully works, thinks and "nice"s people from all viewpoints and she is totally amazing.
Happy trails,
Terri
Labels: Bonnie Matton, Jews in Nevada
Permalink to this blog post
Posted by Terri Farley @ 10:40 AM
1 comments


---
Tuesday, August 16, 2011
DREAMING THROUGH MY FINGERS -- with help
Dear Readers,
When I was honored by the Nevada Writers Hall of Fame for "mid-career excellence" the words brought me up short.
Six romances + 36 middle grade PHANTOMS + 1 YA novel + a stampede of non-fiction articles --!
I don't think I'll double that count, but I've been wrong before about my runaway muse.
I do want to take my career in several different directions and I'm fortunate that two women of rare taste and judgment :) will have my back!
Karen Solem of
Spencerhill Ltd.
my longtime agent and world-class communicator, represents me with all things PHANTOM and she's encouraged me to consider writing a new West work of women's fiction. That's her specialty and I have this idea...
I met Abigail Saumon of
Red Fox Literary
a few years ago at a SCBWI weekend retreat at St. Mary's Art Center in Virginia City, Nevada.
Then, she was an editor. Now, she's the head of her own agency and we're exploring new adventures for YA and younger readers. I'm excited by her energetic personality and fresh approach to the crazy world of publishing.
I love storytelling and I wouldn't get to work and play at it without my readers.
Hugs to you all and THANKS!
Terri
Labels: Abigail Saumon, agents, Karen Solem
Permalink to this blog post
Posted by Terri Farley @ 5:00 AM
0 comments


---
Monday, August 15, 2011
WHAT IS A TRIGA?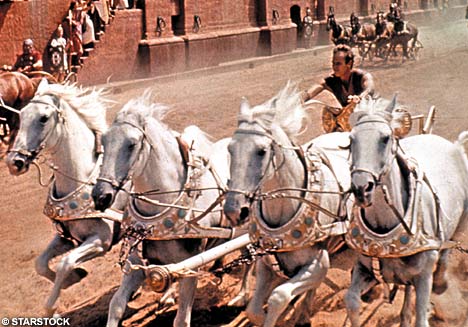 This photo is a hint to answer the title question and the title question is a hint to tomorrow's blog post :)
Labels: triga
Permalink to this blog post
Posted by Terri Farley @ 6:37 PM
0 comments


---