Thursday, October 28, 2010
weekend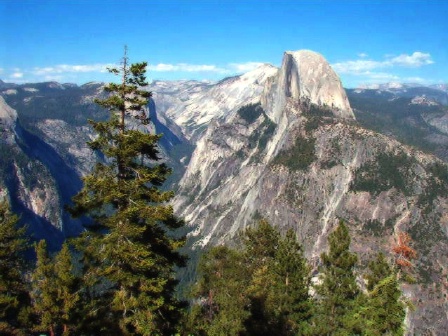 Dear Readers,
I'll be beyond cell & Internet service tomorrow-Monday, taking our 25th annual trip to Yosemite. Don't worry, my critters will have other human company while we're gone:)
Please know I had a GOOD meeting (a friend asked that I be surrounded by angels while it took place) about the wild horses yesterday with someone who can make a difference.
I also had an amazing school visit at Smith Valley School in Nevada. Can't wait to return there!!!!
Best to you all,
Terri
Permalink to this blog post
Posted by Terri Farley @ 5:11 PM
3 comments


---
Monday, October 25, 2010
From Palomino
It is 4:00 a.m. As I sit here listening to the rain pouring down, we are in the middle of one of the worst storms I have ever seen. Every now and then you hear a big crash as the wind wreaks havoc. I thought I heard thunder, but it is the wind. There is so much power and you can feel the uncontrollable force that is all around us. It is exciting and a little bit scary. The whole carport is shaking and feels like it may just pick up and fly. This is the first real storm I have seen in the 8 years I have been in Shingletown. We had some good ones when I lived in The Poconos, but this definitely is the best, (except for the lack of thunder). When you hear and see this raw power it reminds you how little you are. (You definitely get the "real thing" when you are outside.)
I have been awake pretty much all night. Between the storm and Honey Bandit there is little chance of sleep. I still am amazed, as usually a storm like this will last an hour or so and move on. However, this has been going on all night long. The wind is howling and the rain is coming down in sheets. I don't think Honey Bandit is particularly nervous, just pretty darn mad that he hasn't been able to run. He has been getting into everything, kicking and pawing at his buckets and generally just being bored. Matt just brought us some coffee and said that the rain is driving sideways and the trees are bent over in the wind.
I wonder how many trees are quietly loosing their grip on the earth and will silently crash to the ground. I worry about the other horses. Are they under the trees? Are they huddled together? I am praying that the old barn doesn't come crashing down and that the roof stays on. I know there will be mass damage from this storm, not only from the winds, but also the amounts of water. It is like the ocean is pouring onto the roof.
I am going to go and get Honey Bandit some toys today. He is going nuts and if it is like this there is no chance of him going outside. I was planning on taking him out to get some exercise and then just drying him off, but this would be like taking him swimming.
I am truly amazed that the power is still on. I would be surprised if everyone is that lucky. Of course, I live in a carport with a horse, so loss of power would not be the end of the world. :) We are using a propane heater, so H B will still be okay.
Outside, the storm is intensifying. I wish I could keep the power it is producing. You cannot hear rain drops, only sheets of water. How lucky we were that the rains held off during the rally.
Saturday people gathered in Sacramento on the capitol steps to try and raise awareness and stop the round ups. The horror stories could go on for ever. Each one about one of our beautiful mustangs that were so severely injured, died, or had to be destroyed due to the round ups. Endless stories of heartbreak as mares and stallions were ripped away from the only families they had ever know. Stories of babies watching their dad's fighting for freedom and to protect them and dying right in front of them.
It is now 10:30 p.m. What a day. We spent most of it trying to avoid the massive flooding outside. I guess when you live at the bottom of the hill you get lots of run off. Our whole front yard was flooded, but Matt and the boys finally got that under control. Honey Bandit's stall (bed) was starting to flood again, but I believe we have that pretty water proof for now. So he has all fresh, dry bedding and he loves that. He also got a ball today as he has been quite bored. He did get to go outside for about 1/2 hour earlier and again for an hour or so later tonight. Now the temperature is dropping rapidly. It is cold!
We did lose one of the big trees. That must have been one of the crashes. Kind of strange though, it was a cedar tree and it split and the top half fell and the trunk section is still standing. Luckily no horses were around when it happened. So although it was a nasty day weather wise, it turned out well as everyone is finally dry and hopefully we won't get so wet next time. We were lucky because Honey Bandit's stall just started getting wet in the early morning, so he suffered no side effects. He is snoring softly as he sleeps beside us. The glow of the heat lamp surrounds him and all is well.
Permalink to this blog post
Posted by Terri Farley @ 8:58 AM
3 comments


---
Sunday, October 24, 2010
A FRIENDLY CHALLENGE
HoneyBandit & Patches are best friends. Still, HoneyBandit is keeping an eye on that (empty) food dish, just in case...
Manzanita 4th graders offer a friendly challenge to all schools!
The fourth grade class at Manzanita Elementary School
in Redding, CA hereby challenges all schools
to meet or exceed our donations of $250.00 toward
Honey Bandit, the foal in the care of Palomino Armstrong.
Any questions call:
Palomino Armstrong (530) 474 5197
or
Palo Cedro dentist William Farrell at
(530) 547-5757
Palomino may be emailed at:
1palomino@frontiernet.net
The winning (Class who donates the largest amount) will receive a personal visit from Honey Bandit and Palomino and a class party!
Good luck and, "Go Honey Bandit!"
Labels: Honeybandit, Manzanita School challenge, Patches
Permalink to this blog post
Posted by Terri Farley @ 9:16 PM
1 comments


---
Thursday, October 21, 2010
MANZANITA Challenge!
Dear Readers,
These students are challenging schools EVERYWHERE to raise money to pay the vet bills for HoneyBandit.
Here's
HoneyBandit's home page
I will be posting MANZANITA SCHOOL'S
formal challenge
as soon as I have it!
In the meantime, these students have a message for you.
READ MORE HERE:

http://www.redding.com/news/2010/oct/12/students-dig-deep-to-help-foal/
Labels: Honeybandit, manzanita school
Permalink to this blog post
Posted by Terri Farley @ 5:40 PM
1 comments


---
I LOVE NEW YORK
HI All,
Keep thinking good thoughts.
After 4 hours of court time yesterday, wild horses and those who stand up for them have reasons for hope.
-The government abandoned venue change battle
-BLM hasn't proven captive Colorado mustangs are "excess"
-Judge will rule TODAY
I am a Westerner by birth (4th generation Californian) and by choice, but I'm wondering if all lawsuits filed on behalf of environment & wildlife should be heard away from their rangeland homes.
I'm not convinced that Western judges are unethical, but if they've been reared among miners and cattlemen and see law through that lens, they may truly not see the value of wild things and wild land.
Maybe ABSENCE really does MAKE THE HEART GROW FONDER for wilderness, too. Those who live away from forests, sagebrush, grasslands and wildlife may treasure them more.
Best to you,
Terri
Permalink to this blog post
Posted by Terri Farley @ 12:09 PM
1 comments


---
Tuesday, October 19, 2010
WHAT SCARES BLM?
Now we know what scares the BLM -- not calls to Congress or revealed payoffs to contractors killing hundreds of American mustangs; it's NEW YORK CITY.
BLM demanded a change of venue for a lawsuit filed by the ASPCA to stop a bloody Colorado round-up. Several horses have died, including a mare roped, choked down, then shot after she tried to return to her colt.
Despite BLM's legal back-flips, a hearing is scheduled for today, in NY Federal Court.
JUDITH KOHLER, Associated Press Writer
DENVER (AP) ― Animal advocacy groups trying to stop the removal of wild horses from northwest Colorado will make their case in court.
The American Society for the Prevention of Cruelty to Animals said a hearing is scheduled Wednesday in U.S. District Court in New York on a lawsuit seeking to halt the roundup that started earlier this week.
The New York-based group, the Colorado-based Cloud Foundation and two Colorado residents have filed a lawsuit claiming the plan by the U.S. Bureau of Land Management to remove an estimated 138 horses violates environmental laws and the federal Wild Free-Roaming Horses and Burros Act.
The Cloud Foundation also claims a horse was roped, kicked, dragged and then euthanized during the roundup. Makendra Silverman of the foundation said Friday that observers, including a Colorado veterinarian who is among those suing, reported the horse wasn't having problems before it was roped Tuesday.
David Boyd of the Colorado BLM said the 20-year-old horse already had a bad knee and wasn't injured during the roundup. A veterinarian with the U.S. Department of Agriculture said the horse had an enlarged right carpal joint about "the size of a cantaloupe," Boyd said.
The contractors roped the horse when it went around a net fence leading to the corral. The horse then fell and didn't want to get back up, Boyd said. The horse was rolled onto a truck and shot two days later.
"Nobody likes it when this kind of thing happens," Boyd said. He added a domesticated horse with the same kind of condition likely would have been euthanized a while ago.
Two more horses died Friday. Boyd said a 7-month-old colt whose legs were broken when it was roped was euthanized. An examination of a 3-year-old mare that died after it was roped showed it had a weak heart, Boyd said.
The BLM has said the horses being rounded up are outside a 190,000-acre area of public land designated for wild horses. Horses not sold or adopted will be taken to long-term pastures in the Midwest.
Boyd has said the roundups, carried out in Colorado since the 1980s, are the only effective way of controlling the horse population, which typically increases 20 percent each year.
So far, 28 horses have been caught and corralled. A helicopter is used to herd the animals.
Animal advocacy groups have filed lawsuits trying to stop wild horse roundups across the West, calling them inhumane and unnecessary.
The lawsuit claims the Colorado roundup violates the 1971 wild horse act's requirement to preserve the horses in their range and the requirement under federal environmental laws to consider reasonable alternatives.friendly court in either Colorado or Washington D.C.. Today, a Temporary Restraining Order was filed by the case's plaintiffs against the BLM in the United States District Court, Southern District of New York and a hearing has been ordered in the same venue for October 20th. The BLM will be forced to defend it's illegal wild horse roundups in New York City.
The well researched suit contends that the BLM uses faulty and out dated data in determining which wild horse herds on U.S. public lands will be completely and totally removed from their lawful homes (zeroing out). This suit focus on the illegal roundup of the Colorado Piceance-North Douglas Herd, one of America's federally protected wild horse herds. Likewise the finely crafted suit brings to light a variety of federal laws that the BLM knowingly and willing violates as it unleashes it's "Wild Horse Harvesting Machine" on the tens of millions of public acres in the U.S. western states.
"We are encouraged by the Court's desire to move forward with a hearing regarding the BLM's flagrant violation of federal law," commented R.T. Fitch author and volunteer Executive Director of the suit's co-funding organization HfH Advisory Council. "Some of the very first U.S. Humane Animal laws originated out of New York so it is only appropriate that this fine state comes to the aide of the American wild horse as these horses and burros belong to every American, not just to the BLM and their special interest cronies."
The suit is filed in New York because one of the plaintiffs and co-funders for the case is the ASPCA. Over 140 years ago the ASPCA was founded to prevent the negligence and abuse suffered by the carriage horses of New York City.
Permalink to this blog post
Posted by Terri Farley @ 6:25 PM
4 comments


---
News from Honeybandit & his two-legged mom
It's getting chilly as I sit here writing this. There is something so soothing about hearing horses eating. (or in this case, just listening to Honey Bandit munching steadily away.), We took some cute video tonight that shows how smart he is and how well he is doing with his training.
Unfortunately, I do not know how to down load the videos yet. We can watch them on the TV or on the computer, but not sure how to get them out. Once I do, look out.
Honey Bandit seems to be thriving. He is getting more and more confident, and his hearing is definitely coming back. Wouldn't say it's 100% by any means, but compared to a couple of weeks ago, it is unbelievable.
He and Patches are still doing well together. It's pretty funny when HB gets "kicky or pushy", Patches just scoots up and leans against his back legs. They seem completely content just to hang out together, whether they are running and playing or just standing around munching. I guess it is a good combination to have two such wonderful "eaters" together. They have so much in common.
We are working on getting every thing together for this coming weekend and the rally to stop the roundups.
Terri (Farley) and I have been asked to speak, so I feel privileged to be in such great company. We are working on having a "presentable" version of Honey Bandit's CD. The plan is to be able to project it so everyone can see where he started and see the changes everyone has brought about with their love and support. Jennifer is working on that, and if it goes as planned, it will be pretty awesome.
We have ordered 50 t-shirts for the this weekend. We want as many people wearing Honey Bandit's shirts as possible. They are supposed to be here on time, but one can only hope.
We are also working as quickly as we can to get the carport safe enough for a temporary place for Honey Bandit until we get his real nursery. It has been in the 30's, and that can be pretty hard on a baby like him, especially when it gets so warm during the day. But he is happy and I get the feeling he knows he is loved very much, and by many.
Never guess who I ran into at the gym. Nancy Hague, from the BLM. We had a very cordial conversation. She seemed very happy that Honey Bandit was doing well. She said she appreciated the letter I had written to BLM, and that I should put a link to it as they cannot post letters. So we will be posting the letter on Chilly Pepper's website if ya'll would like to read it. I wanted to make it clear that Honey Bandit's journey is not about "hating the BLM", but to make Americans realize that unless we change the laws and legislation, we will lose our horses, and continue to throw away the $74 million dollars that is being spent on the round ups and to house these horses every year.
We hope to see as many of you as possible on Saturday, October 23, at the capitol. God bless everyone for all their hard work in attempting to save our beloved horses.
God bless. p
Permalink to this blog post
Posted by Terri Farley @ 12:41 PM
1 comments


---
Thursday, October 14, 2010
HONEY BANDIT update
Wow, I can't tell you what a fabulous experience it was to meet Honey Bandit's youngest fans. Yesterday, Terri (Farley), Jennifer Gillespie and I went to Manzanita School, in Redding California. We went to meet David Gilstrap and his fabulous group of fourth grade students. These amazing kids, mostly ages 9 and 10, have shown more initiative than many people who are supposed to be mature adults.

[brilliant kids + skilled teacher = the BEST!!! -Terri]

There are so many people who yell and scream about the plight of the wild horses, but don't actually do or accomplish anything. These kids saw something they felt wasn't right and DID something about it. The kids all worked hard to raise money for Honey Bandit. Through their hard work and creative thinking, they were able to raise $140. When the class presented the money to me for Honey Bandit, they asked what I was going to do with it. I asked them what they wanted me to do with it and they decided half for his vet bills and half for his food.

The kids also spent hours making posters. The messages ranged from saving Honey Bandit, helping Honey Bandit, to one of my favorites, "throwing out the challenge". The kids in David Gilstrap's class are challenging other schools to a fund raiser. I am not sure of all the details, but I do know the prize. We will be having a big party for the winning class! Terri Farley has agreed to come back and the kids in the winning class will all get one of her autographed books. There will also be fabulous food and fun. Of course Honey Bandit will be the guest of honor, (as long as he is feeling good) When I get the official version of the challenge from the class I will pass it on. BUT THE CHALLENGE IS ON!

Looking in their beautiful faces brought tears to my eyes. There was so much love and caring. Many of them gave their allowances, mowed lawns, had a snack stand, scoured the house for change and did whatever they could to help save an injured and dying foal.

Honey Bandit was scheduled to go to the school, but due to his "cold", we decided it would be best if he waited for the big party.

We plan on taking their posters and letters to the Protest in Sacramento next weekend. These kids are making a difference. Their actions will not only help save the wild horses, but hundreds of thousands of tax payer dollars at the very least. For the people who think "it's just a horse", well I think they forget, or simply don't understand the amount of money being thrown away in rounding up and caring for these animals. Funny, but when left alone, they cost zero. I personally would like my tax dollars to help with needs such as health care, or better yet, stay in my wallet.

Besides being America's Poster Boy to stop the Roundups, Honey Bandit is now being nicknamed, "The Million Dollar Horse". The amount of money we would be saving is astronomical if we get the moratorium on the roundups. We need a successful trip to Washington DC and Americans must INSIST that the legislation be changed, not only to protect our beloved wild horses, but to save tax dollars. If David Gilstrap and his fourth graders can make a difference, think what we can do together.

Honey Bandit fought the good fight, and now it is our turn. He is doing well, although he is still fighting being sick. He won't quit, and neither will we. Thank you all for your help and support.
Permalink to this blog post
Posted by Terri Farley @ 8:50 AM
3 comments


---
Wednesday, October 13, 2010
Wild colts and fillies
Dear Readers,
Ghost Dancer and Sage wanted me to pass on the photos of some of the cute youngsters ready to leave the Wild Horse Sanctuary for pastures elsewhere -- maybe with you!
20 wild horse colts and fillies will be available for adoption beginning at 8 a.m. Oct. 30 with a silent auction. Foals not selected during that process will be available until 3 p.m.
Anyone interested in viewing the horses can see them from 10 a.m. to 4 p.m. Oct. 27. Potential adopters must show that they have the financial means and ability to care for a horse.
All adopters must undergo an interview with sanctuary staff.
www.wildhorsesanctuary.org // (530) 474-5770.
Permalink to this blog post
Posted by Terri Farley @ 4:59 PM
1 comments


---
Tuesday, October 12, 2010
Sick but Cheerful
Dear Readers,
HoneyBandit is every bit as cute as you'd guess -- and cuddly, for seconds at a time. He has ecided that he does NOT share his nest with the dogs anymore and he is trying to be bossier with people, even though he has developed pneumonia. I will post Palomino's update on that.
Do you remember Jinx in book 13 of the Phantom Stallion series? He was a grulla -- sort of a silvery bronze color -- and that's where I think HoneyBandit is headed.
I looooooooooved my visit to Manzanita School! Go EAGLES! The students in Mr. Gilstrap's class has been fundraising for HoneyBandit's medical bill and special food and they're challenging other schools to beat them! More details later.
It was a long drive from my house to the school -- a little more than four hours each way -- mostly in the dark, and I'm kinda tired. I promise to write more tomorrow and post photos too.
Hugs to you all,
Terri
and here's Palomino....
It was sunny and breezy, a cool, beautiful Sunday I walked out to see Honey Bandit and he was drenched in sweat. His little body was burning up and he was on fire. I immediately took his temperature and it was 103.7.

It is pneumonia weather for orphan foals. It just seems to be the time of year and the type of weather when they are very susceptible to catching it. When you take a temperature like that and put it with even a tiny little cough, well it can be very dangerous. I talked to Shirley (horse angel of Nevada) and we agreed that we should sponge him off as opposed to shocking him with hosing him down.

We started antibiotics and monitored him to make sure his temperature didn't go any higher. (it came down when we sponged him and gave him some banamine per the vet. (I never knew you could use banamine for that, but it works very well).

Once his temperature was under control, Dr. Rodger said to continue monitoring him and bring him in on Monday. I stayed awake, and like a first time mom, kept running over and checking his temperature and his breathing. He probably thought I lost my mind, but didn't seem to mind the fact that he got so much love all night. His breathing is also faster than it should be. So today we went to the vet. He had blood tests and x rays. There is some cloudiness in his lungs, suggesting that he was on his way to getting pneumonia. Luckily I am over protective, and some might say "neurotic" about every little thing that happens when a foal is in this condition and has been so very compromised. I had already let her know that he had coughed a couple times the day before so we were already watching him for any signs leading to pneumonia. His breath sounds were not horrible, but we felt that the x ray was necessary and it is a good thing that we took it.

Hopefully the fact that we started treating him right away will nip this in the bud immediately. He has certainly been through enough and doesn't deserve to get sick on top of it. That is one of the reasons we are rushing to get the nursery, (or temporary nursery) ready before the weather gets any worse. His immune system is pretty much non existent right now. He is also anemic, and we are starting the necessary supplements to help him get better, as that will also cause him to be more susceptible to any illness.

We do have GOOD NEWS though. Our little man weights 190 POUNDS!! He went from around 120 pounds to 190 pounds in a little over five weeks. So all those donations you have sent have certainly been put to good use, and are so appreciated.

Unfortunately, Honey Bandit had to cancel his visit to Manzanita school in Redding, CA. He was scheduled to appear (via the safety and comfort of his beloved trailer) tomorrow with one of his favorite aunties, Terri Farley. The 4th grade class of Dave Gilstrap raised money to help save Honey Bandit. So tomorrow we are going to visit them and I believe they are throwing out their "challenge" to other classes and schools to a "change drive" benefiting Honey Bandit. But he will be there in spirit while he gets better at home.

Until next time, I leave you with another fabulous Honey Bandit happening. "Mr. Big shot" jumps in and out of the trailer all by himself. It is probably a little bit higher than a foot off the ground, (I can barely step up with my bad knee), and he just jumps in and out like he is a big horse and has been doing it for years.

Matt noticed something today. He told me that when Honey Bandit moves, walks or whatever, he seems to feel very proud of himself. It is almost as if he knows that he survived against all odds and not only did he survive, but he will thrive.
Permalink to this blog post
Posted by Terri Farley @ 9:06 PM
2 comments


---
Monday, October 11, 2010
Adios, Amoebas !
Dear Readers,
Tomorrow I'll be meeting HoneyBandit for the first time!
Palomino says his color has been changing. From his photos, you can see that, too.
I HOPE to be back home and posting a blog entry by tomorrow night and I will give you a full report on his coloration! Anyone want to guess what I will say?
If I can, I will hug him for you.
If I can't, I'll blow him kisses from you!
Best,
Terri
Permalink to this blog post
Posted by Terri Farley @ 9:44 PM
2 comments


---
Sunday, October 10, 2010
HoneyBandit update and a Question with a prize
Dear Readers,
I'm a little late getting this HB update to you, but i promise it will still make you smile. I've highlighted my favorite part!
Question -- In one of my WILD HORSE ISLAND books, the story's theme revolves around the idea that even someone small and weak can have a huge impact on events in her life. I use a Hawaiian story of a flea to go along with this.
The first person who can tell me which book & which page will win an autographed WILD HORSE ISLAND book.
Aloha all,
Terri

Hi ya'll.

Been a busy couple of days. Yesterday, (Friday), some of our "new friends" came up and stayed with us. They then had a booth at the RAIN Flea market to raise money for Honey Bandit. We had a really wonderful afternoon/evening with Lee and Nona, and even had a little excitement around dinner time.

Honey Bandit had been out with Patches, but of course knowing we all had our cameras out, he was quite mellow and didn't do too much. A little bit of bucking and running, but nowhere near what he would usually do. I guess he is making it clear that he is not my little circus and will not perform on command.

So we put him back in our little carport, and we were chatting away when all of a sudden he went after Chino. He reared up and struck out at him and then started to buck and kick. (Now Chilly Pepper used to do that to the goat, Buddy, when she was cranky, bored or just out of sorts. They are still best friends.) At first my husband thought he didn't like the dogs anymore, but then we remembered that Chilly used to do the same thing. I guess it is kind of like when your kids are being brats and fighting with each other or arguing. Anyway, the way things were set up we came close to having a hoof in the head, not to mention numerous other items that were in peril.

So we had to re arrange his little nursery, move my bed to one end, and of course since he was cranky he couldn't play with his dogs.

Today, Matt and I built a little "wall" between Honey Bandit and where we "live". Instead of the blankets, he now has a big fluffy pile of straw, more like a real horse stall. He is pretty happy with it. Most of you saw the pictures of him in his "new bed". For now we are just doing the best we can in here until we can build the nursery. I keep thinking about the other 2 foals I heard about whose mom's were not taking care of them. However, they are in a place where there is an outbreak of strangles and it wouldn't be fair to do that to Honey Bandit. He wouldn't survive getting sick with his immune system. Hopefully they have already found new homes. But it will be nice when we have a real nursery and a place where we can quarantine someone who is sick as opposed to not helping them.

But for now, Honey Bandit is doing well and he is our big focus. We are planning on going to the protest in Sacramento on the 23rd, and I have been asked to speak. That makes me nervous, but if I can help the horses by telling Honey Bandit's story, then I will do so. Hopefully we will have lots of people with us and don't forget we need to make signs. Please feel free to use any of the pictures of Honey Bandit that I have sent out. The more focus on his story, the bigger difference we will make. It will take all of us to get him to Washington DC, and we are hoping that people will caravan at least part of the way with us.

I got to do that for the bicentennial celebration when I was in high school. I got to ride my pony with the wagon train for a few miles. We won't be in a wagon train (darn) but would be cool to have a big caravan a long the way.

Well, Honey Bandit wants his evening milk. Thank you everyone for all your support and the love you send him.

God bless, p
Labels: flea, Honeybandit, Palomino, wild horse island
Permalink to this blog post
Posted by Terri Farley @ 8:54 AM
2 comments


---
BRAVEHEART of SILVER KING , last family photos
Although BLM's version of "public access" meant she was kept far from the truth,
Suzanne Roy's
cameras kept clicking
SILVER KING stallion checks for threats as mare watches her foal, through bars
Braveheart spots a threat, presses close to his mare
Fatally injured after a protective charge broke his neck, Braveheart's body is dragged up a ramp to lay at the feet of his stunned mare
Ears cocked toward his captors, the uncomprehending foal wonders what the smells and noises meant and where his parents have gone.
Mountains he roamed just hours before look down on Braveheart's body. Cattoor contractor, paid by U.S. tax dollars, hides evidence of a reckless rush to wipe wild horses off the range
Labels: Braveheart, Silver King HMA, Suzanne Roy
Permalink to this blog post
Posted by Terri Farley @ 3:40 AM
2 comments


---
Saturday, October 09, 2010
BRAVEHEART of Silver King Range
Dear Readers,
Wild horse advocates were on the spot, filming with breaking hearts as they saw the capture, death and literal cover-up of one one mustang's family tragedy.
This single hour on the Silver King range happens over and over again. Read and watch the story of Braveheart,
The Death of Braveheart
then tell everyone you know the BLM's budget must be frozen.
Now.
Best,
Terri
Permalink to this blog post
Posted by Terri Farley @ 1:13 PM
1 comments


---
Friday, October 08, 2010
Calling all CREATIVE (mustang) MINDS!
Dear Readers,
I know you can help me with this one, whether you're reading my blog in New Zealand, South Africa,Brush Prarie, Washington or your own secret hiding place.
Here's your challenge --
From Palomino:

It is cold out, but a very pretty night. You can hear the crickets chirping and the sound of HB's teeth grinding away on his hay. We are going to have some Honey Bandit t-shirts out pretty soon. Thinking of the perfect slogan to help get his message out. Also, we are looking for the perfect bumper sticker for HB. Would love to hear all your fabulous ideas.

Gonna call it a night, take care and keep praying for Honey Bandit.
so, dear readers, WHAT DO YOU THINK??
If you have some catchy tshirt and bumper sticker ideas, please pass them on.
And, guess what?
I'll be going to visit HoneyBandit & Palomino next week!
I'll tell you everything!!!!
Horsey hugs to you,
Terri
Labels: Honeybandit, slogan
Permalink to this blog post
Posted by Terri Farley @ 12:05 PM
8 comments


---
Tuesday, October 05, 2010
from Palomino & HoneyBandit
Today was a day filled with mixed emotions. The day started off well, except for my son's stomach ache. But he stayed home from school to rest up and "feel better".

Auntie Jennifer and Auntie Susie stayed with Honey Bandit while Matt and I went to check out an offer for some wood. We were pretty excited on the way to the historical PHILLIPS BROTHERS MILL, located in beautiful Oak Run California. The mill has been in operation since 1897, and to my knowledge is the only true "steam operated saw mill" left in the country.
Entering the driveway, you are transported back to a time we can only dream of. It makes you think of horses and buggies, and a time when life was simple, but people worked harder to survive and maybe appreciated things possibly a little bit more.
We were met by Gregg Hendrix, and while he gave us a tour -- our trailer was filled to the brim with pine and cedar siding! A multitude of up to 1 x 12 pieces of beautiful wood is on it's way to becoming Honey Bandit's nursery!!! We cannot thank Gregg and his family enough for their wonderful donation.

We also met Gregg's dad, a wonderful and interesting man. He gave me some important information for Honey Bandit's trip to Washington, having done a similar one himself.

He said we need to get ONE MEMBER OF CONGRESS to meet us there & be prepared! The more people who are with us the better, and having a solution to the problem is much better than just complaining.
So start planning your trip to Washington. A Honey Bandit convoy would be awesome. [YOU CAN COUNT ON ME, Palomino!] I imagine people would drive with us for however long they can, because this is going to be the nation's message to Congress. WE WILL NOT LET OUR TAX DOLLARS BE USED TO RUIN OUR WILD HORSES.

We drove home as the rain started to get serious. The less than up part of the "mixed emotions" was sitting in the carport listening to the rain pound on the metal roof. Normally a sound I adore, well it just brought up stress and worry. However, now that it is evening and well on the way to the 35 degrees it is supposed to get to tonight, I am feeling pretty good. God has provided the answers and the means to save Honey Bandit so far, and He will continue to do so. Today was another step towards providing him with his "foal nursery". Right now it is pretty cold, but Matt managed to stop us from flooding out. He took some railroad ties, with the help of Dalton & Travis and buried them above the carport, which caused the water to run "around" instead of into the carport. It is fine for now.
Honey Bandit is getting more like a "wild horse" every day. His reactions can be almost normal, and then he will seem to have none at all. But he is very aware of "pressure". He can get very nervous, and other times not much bothers him. But every day he is a tiny bit closer to being a "normal" foal. You can tell that he was born free. He has those reactions as opposed to being born "domestic". It's almost weird to go from a horse that was pretty much catatonic to having him be so reactive. But that is all just a sign of his brain coming back from the trauma. His hearing is still completely random, but every day that he has more reactions makes us feel like he will get it all back. He is truly amazing and we are blessed to be able to share him in this lifetime.

Thank you for all your continued love and support. God Bless. Hugs from Honey Bandit.
Labels: Honeybandit
Permalink to this blog post
Posted by Terri Farley @ 8:24 PM
2 comments


---
Monday, October 04, 2010
Help Track Down the Bad Guy
Dear Readers,
Someone is threatening the safety of Honey Bandit, Chilly Pepper and their pasture pals. If you can help, please let us know asap!
First, the good news --
Palomino reports that Honey Bandit had a quiet Sunday, though he did appreciate his expanded play pen. Now he has room to run and explore.
Two of his aunties came over to babysit and brush him and Palomino reports Honey Bandit is changing color.
Most of you know that lots of white horses are born black, but WHAT IS YOUR GUESS about Honey Bandit's changing coat?
"He looks so different," Palomino says, "His wounds are healing nicely and I can no longer describe him as having a 'bony little butt.'"
But something is wrong in Honey Bandit's world and he doesn't even know it.
Palomino says that
someone is opening their gates, tampering with fencing and in general, committing acts that could result in the death or injury to the horses.
They have found panels tampered with, pins removed so that they are open far enough to allow the horses to escape onto a highway on which the speed limit is 55 mph.
Request from Palomino:
"We are with Honey Bandit 24/7, but we need to find a way to catch this predator before any harm comes to our critters.
Does anyone have a camera we could borrow for a month?????
We need one that works in the dark and is motion activated, so the intruder can be arrested and prosecuted. These mustangs have all been through enough, and we need to keep them safe."
If you can loan Palomino a motion sensing camera, contact her at palomino@frontiernet.net
Labels: Chilly Pepper, Honey Bandit, Palomino
Permalink to this blog post
Posted by Terri Farley @ 4:21 PM
5 comments


---
Sunday, October 03, 2010
Summer, now ten weeks old
HI,
Baby Summer (seen above on the day she was rescued from a group of horses being bid on by killer-buyers) came to my Carson City library event yesterday with her human mom Shirley Allen.
They are both such wonderful ambassodors for wild horses!
Summer already has an adoptive home (lucky human) but Shirley has two other foals -- Austin and Ellie -- from the Calico range.
Every baby deserves kindness,
Terri
Permalink to this blog post
Posted by Terri Farley @ 7:37 PM
1 comments


---
HoneyBandit's Saturday
Honey Bandit had a wonderful day:lots of visitors and playtime with Patches. It is really fun to watch them together and figure out their "rank". Hopefully Patches will establish that he is the "older and wiser and protector" before Honey Bandit figures out that he will be about 5 times as big as Patches.

Honey Bandit is almost tall enough for Patches to walk under. I am hoping that he doesn't "duck under" and end up lifting HB off his feet.

Yesterday we were down in the lower field playing, and Honey Bandit ran up to the top of the fence. He was behind some trees and bushes and couldn't see us. He was calling me, but he couldn't hear me answer him back.
I will be happy when his hearing improves more. He gets really upset when he calls and no one answers. However, there are times when he and the other horses whinny back and forth and I know he can hear. There is no rhyme or reason to when he can and cannot hear, but hopefully every day it will get better.

Matt (my hubby) kind of laughed and said that "Honey Bandit and I are the same. Neither one of us is smart enough to stop before we drop."

That is probably Honey Bandit's best asset. That is what pushed him through death and kept him alive and fighting when most others would not have made it. It is also what we have to watch out for. He and Patches were out in the field today, and he was dragging so badly. He could hardly stand he was so tired, but he was going to follow Patches around and no way was he going to lay down.

So I had to do the "mom" thing and bring him back for his nap. Once he reached our little "room", he crashed onto his bed for a nice long nap. Honey Bandit and I are just starting to really do the "bonding" thing. It is very difficult to bond with anyone who is pretty much in a walking coma. Since he has started coming back to life this past week, he is actually aware of who is around him and is starting to react to some sounds at random times. It is frustrating, because he will be looking for me and whinnying and he doesn't know that I am not ignoring him. That could bring back bad memories. But there ARE times when he does seem to be responding. There is still no rhyme or reason to when or what he reacts to, but with every response there is more hope that he will get his full hearing back. There could still be swelling in his brain or head and it could take awhile for it to go away. I am just so thankful that he does get to hear some things.

Tomorrow we are "rearranging" corrals so Honey Bandit has a bigger area to "lounge around in". He still gets to go play in the "big boy corral", but until he learns to either stop and rest, or just simply gets back the normal stamina a little guy like he should have, he will have to stay where we can monitor him.

Hugs to all, Honey Bandit and Palomino
Permalink to this blog post
Posted by Terri Farley @ 12:02 PM
0 comments


---
Friday, October 01, 2010
Frisking Around
Dear Readers,
I love this portrait of Palomino and HoneyBandit. He knows he's finally safe.
Click here for a video update on HoneyBandit!
HB on TV
The baby's pretty frisky, as you see in Palomino's update:
Today Honey Bandit and Patches got to play in one of the bigger corrals with more open space. They ran and bucked and pushed and nuzzled each other and showed how perfectly they have bonded.
It is still very scary watching HB run. He races off without a thought as to where he is going or what is in his way. It's entertaining once you know he is safe.

He has learned how to buck and actually got a little "kick" off today. He has had the worst time getting his little butt and back feet up and off the ground.

Was kind of comical tonight though. Some good friends of ours, Bob & Kathy, dropped by and we took Honey Bandit out to play with Patches. Patches wasn't having any of my ideas about running around and playing. My son had dropped hay out and he was going to EAT by golly, and nothing else.

When Honey Bandit tried to play with him, he got a nice little kick from Patches. It didn't really hurt, just let him know that Patches wasn't having any of those silly fun and games when there was perfectly good food out there. Well Honey Bandit doesn't take no lightly, and so he continued to mess with Patches. Patches decided to show a little more pop in his message this time and humped his butt against Honey Bandit and let fly.
Honey Bandit decided to "show him"!He whirled his butt around (as fast as a broken little boy can) and you could see his little brain working. Now how do I do this? My butt won't stay in the right place and I know my feet are supposed to be doing something..... After a few minutes he gave up and settled for a few nibbles on Patches.

They are bonding wonderfully and will be travelling together when we take Honey Bandit to Washington D C next spring.
I am so grateful they have each other and someday even if I missed my honeymoon, I will get to sleep with my hubby in my own bed again.
Permalink to this blog post
Posted by Terri Farley @ 5:00 AM
3 comments


---