Tuesday, November 30, 2010
Cuddling with HoneyBandit & Patches
Permalink to this blog post
Posted by Terri Farley @ 4:18 PM
2 comments


---
Monday, November 29, 2010
Thanksgiving letter from Palomino's herd, pack, etc.
Dear Readers,
I'm stretching out your Thanksgiving weekend by sharing Palomino's update a little late! Palomino Enjoy! Terri
Just wanted to say Happy Thanksgiving to all of you! We have so much to be grateful for this year.

Although we didn't expect to bring home a horse the day we went to observe the round ups, we are eternally grateful that the staff at Litchfield had pulled Honey Bandit out to care for him and let us bring him home.

He is doing well, thanks to all of you, and to them for letting us help him. He has grown about a foot taller and a foot lengthwise since we brought him home. He has gained probably 80-90 pounds since then also. That is definitely thanks to all of you! He (and we of course), so appreciate that.

THANKS is something that cannot be said enough when people show kindness. We have met so many wonderful people through this whole thing. I have heard from so many people that wanted to make a difference, but couldn't do it "by themselves". But we have come together as a community and one big world to not only make a difference in this little horse's life, but at the same time to witness the generosity and love that is out there.

His story has touched the hearts of people as far away as Finland, Australia, Alaska and throughout the United States and Canada. It truly warms my heart to know how many people can simply respect the "gift of life" that God has given us, even if it is one of his four legged creatures.

We are also extremely grateful for your support and prayers for DaBubbles. He is doing better, but still has a long ways to go. It was very difficult to go out and treat him, knowing he was in pain. The little horse that jumped on my bed to see me, was running away. He was not happy with me. At all!

However, he seems to be improving and I finally started using my head and we have "happy" times after the treatments, ie. I brush him and take more time just to love on him. So now he doesn't hate me anymore. Yeahhhhh!!!! Also, he had been pretty lethargic, and had very little interest in his surroundings. Now he seems to have passed that point and is starting to play, whinny and just getting into mischief again.

Believe me, that is something I am extremely thankful for. I could not possibly begin to list all the wonderful things that have been done for our rescue and Honey Bandit. We have received food, $ donations, items to help winterize the carport we are living in, blankets, hay, love, prayers and the ongoing emotional support that was necessary to make this happen. I was just the one that was lucky enough (I think that 98% of the time ha ha) to be able to do the hands on care of Honey Bandit. It was ALL OF US together, that made it possible for this little guy to flourish and thrive.

It was very cold here in Shingletown last night. The forecast was for zero degrees. We are a little bit lower so usually about 5 or so degrees warmer. Without everything ya'll have done to help, we wouldn't have made it safely through temperatures like that. While we are no where near finished making this warm enough, it is survivable and we will be eternally grateful.

The best news I have right now though is this. Honey Bandit has gone a full 2 NIGHTS WITHOUT getting cast. So we are very thankful for that. It could mean that his wires are coming back and we won't have to keep dealing with that. The last time he did it, I got him unstuck and he rolled back over immediately 5 times. Then he got his foot stuck and panicked and I was afraid he was going to break his leg. So NOT getting stuck is huge.

My husband and one son are on their way to Washington State for Thanksgiving. We were all supposed to go, but Honey Bandit and DaBubbles still need the 24/7 care and it is too cold to take them in the trailer that far. Also, there are too many crazy drivers out there - hee hee. So although I was pretty bummed when he drove away, I am still thankful we were given this opportunity to experience this. (He has to pick up supplies for HB and the rescue and there was also some family stuff they had to attend to).

Have a wonderful Thanksgiving and I hope ya'll get to be with your families and loved ones, in spirit if not actually there.
Labels: Chilly Pepper, Da Bubbles, Honeybandit, Palomino
Permalink to this blog post
Posted by Terri Farley @ 8:03 PM
0 comments


---
Saturday, November 27, 2010
Thanksgiving for the Pine Nut Mustangs
Release of two Pine Nut Range mustangs
photo by Cat Kindsfather
Dear Readers,
Most wild horse advocates settled for the compromise. BLM would "catch-contracept-release" mustang mares from the Pine Nut herds in northern Nevada instead of taking them from their homes forever.
Many members of the public were at the round-ups daily, before frigid dawn broke, but it was announced that no mustangs would be rounded-up or released on Thanksgiving.
A few watchful folks dropped by anyway, and that was lucky for 22 foals. Already penned away from mothers for 24 hours, the youngsters were trucked off to BLM's Palomino Valley holding facility.
The public protested the action and,showing BACKBONE and the power the Federal government gives them, two BLM staffers took control, ordering the contractors to load up the foals' mothers and ship them to Palomino Valley to join their babies.
This is to be a temporary solution to a bad decision.
Friday, with wild horse advocate Dorothy Nylen -- who'd been present on Thanksgiving-- I walked around the Palomino Valley facility to check on the disrupted families.
I can't swear that the correct number of horses were in the pens. The mustangs were understandably spooky and hard to count, but I couldn't come up with 44 mares and foals. The mothers and foals I did see had reunited. Only one bay -- estimated 10 months old -- faced a back corner of the corral, apparently alone.
We were concerned that the Pine Nut horses were steps away from the big pen holding horses with strangles. We heard their coughs and labored breathing.
Dorothy and I were surprised to see 8 Pine Nut stallions in an adjoining corral. Even PV office staffers weren't sure why they were there.
The mares and foals (and stallions?) are scheduled for release tomorrow. We hope they don't take any breathing problems along with them.
Hold a good thought that they are freed near their home range and are reunited with the rest of their families.
Best,
Terri
Labels: Palomino Valley, Pine nut herds, thanksgiving
Permalink to this blog post
Posted by Terri Farley @ 8:38 AM
2 comments


---
Thursday, November 25, 2010
HAPPY THANKSGIVING DAY
I'm thankful for hours of breathing scents and hearing sounds of a still wild West.
I'm thankful my eyes have seen mustangs living lives with no thought of humans.
I am thankful my family tries to understand why I am driven to fight for wildness which seems so fierce, but is really fragile.
I'm thankful for a brain that keeps on planning and writing and pray that I find words to help make a difference.
I AM THANKFUL FOR YOU! When it would be easy to spin a cocoon of apathy, you open you heart to wild horses and let them break it. Then you see your only hope of mending is to
act
.
Carpe Diem, all.
Seize this day to weave bonds that keep your loved ones close.
You'll never know how much you need their support until it's gone.
Counting my blessings,
Terri
Rachel Yoder - Artist
Labels: carpe diem, Rachel Yoder art, thanksgiving
Permalink to this blog post
Posted by Terri Farley @ 8:31 AM
0 comments


---
Tuesday, November 23, 2010
3 Days of Free Fun with Pets
1st Annual Pet Symposium
at The Saddlery (Sierra Feed), 7460 S. Virginia St, Reno
FREE! FREE!
November 26-28 marks Reno's first collaboration of
pet lovers
, rescuers, and pet demonstrations at The Saddlery, Virginia Street. Stop by any time from 10am to 4pm to join in on a fantastic event. PetFolio is proud to present this as a community event for everyone! Adoptions, Demos, & Clinicians Daily!
Saturday Nov. 27
Dog Training by PJ: 10am
Palomino Valley Pet Rescue Adoptions: 10am-4pm
Wild Horse and Burro Expo Demos: 11am-1pm

PHANTOM STALLION AUTHOR TERRI FARLEY -gift book sale & signing: 11am-2pm
The Old Reliable Pet Sitter: 11am-2pm
American Red Cross Pet CPR: Noon-3pm
Horses for the Spirit Demos: Noon-3pm
Strides Equine Rehab and Fitness Exercises for Horses & Humans: Noon-3pm
The Dog Park! Doggie Day Care: Noon-3pm
Sweet Treats by Kyle: Noon-3pm
Nevada Humane Society Adoptions: Noon-4pm
Sunday Nov. 28
Wild Horse and Burro Expo Demos: 11am-1pm
Silver Streaks Flyball Club: 11am-1pm
The Old Reliable Pet Sitter: 11am-2pm
Palomino Valley Pet Vaccination and Micro-chipping Clinic: Noon-2pm
American Red Cross Pet CPR: Noon-3pm
Horses for the Spirit Demos: Noon-3pm
The Dog Park! Doggie Day Care: Noon-3pm
Sweet Treats by Kyle: Noon-3pm
Labels: free event, holiday shopping, pet symposium, terri farley
Permalink to this blog post
Posted by Terri Farley @ 8:27 PM
0 comments


---
Monday, November 22, 2010
Palomino's Update on Creatures Great & Small
Sitting here listening to the rain, it is quiet inside. Honey Bandit is finishing his milk pellets and DaBubbles is standing under the heat lamp. Patches is waiting to come back in when Honey Bandit is through. I have to watch it, because Patches needs to lose weight and Honey Bandit needs to gain it. So I have to make sure that HB gets all the food he needs.

I am hoping that if we do get snow that sticks here, (we are in the sissy zone), I will get a chance to video tape Honey Bandit's first "snow fall". It will be interesting to see his reactions. He and Patches got to go outside for awhile today. I am not comfortable taking them in the back area to run around yet as we need to catch that cat. Even if we are armed, the cat could be upon the horses way before we got a shot off. I am praying that we will know when it is safe to let them back there again.

Also, we are so close to the elementary school, and the cat (according to comments on a local newspaper blog) was spotted down the road from the school. I would hate to hear about one of our young children being attacked.

It is interesting to read all the comments that people make regarding Honey Bandit and his experience. I have to say the one thing that gets me the most is when people say "the horses are not native". Well, I am sorry, but they are as native as you and I. The United States of America started with the Native Americans, the ONLY NATIVES, and the rest of our ancestors "CAME' to America, just like the horses. Do the people that say they are "not native" think that we should all be rounded up by helicopter and put in jail? Aren't we kind of like the mustangs? The weak and sick settlers did not survive. The strong and healthy survived the journey to America and the harsh winters as they foraged in a wild America. As time went on sickness ravaged the weak and only the strong prevailed, surviving the rough conditions. It was the same with the horses. Only the strong and healthiest survived over time. The weak ones died. They foraged for food and to survive in harsh conditions. For years they have survived in the wild, cohabitating with other wild animals.

I have never said that there is not a need for "management of the wild horses". It is possible that in some cases we need to step in and do something to "manage" the wild horses. Giving more land and higher percentages of the grazing to ranchers is not one of the reasons though. Neither is making it easier for new pipe lines to be added or new minerals to be mined. However, until there is a safe and humane plan that actually works and makes sense, ALL of the roundups should be stopped.

Until that time, if someone in the public observes a sick, or injured, foal or horse, if they can provide medical attention of contact someone who can come and take that animal, it should be automatic. I would think that anyone with any common sense would see the benefits to this. It would save the government time and money, save the lives of numerous animals, and would increase the working relationship between the public and the BLM. But we as the public would have to concentrate on the fact that the people working at that facility actually let us take the sick/injured animal. If we worked together there wouldn't have to be secret, closed to the public, facilities. I think that BLM needs to know that if the corrals were open to the public like they legally should be, that we, the public, would concentrate on working with them to solve any problems that exist. They don't like it when there is a big public outcry about the condition of an animal. Guess what? If we worked together we could stop "Honey Bandit" and other foals from ever getting in that condition in the first place. We could remove the sick/needy horses immediately. That alone would be a huge step to start fixing an intolerable situation.

I have let the Litchfield BLM office know that my husband and I will come no matter what time of the day or night if a foal is down or needs immediate attention. There are people who have been doing that for years in Nevada, and they work together with their BLM offices extremely well. That is why I cannot stress enough that this is not an "anti BLM" campaign, it is a "change the laws to protect our wild horses campaign".

I wrote a letter for BLM to publish. This is a tricky situation, as I need to make sure the world knows Honey Bandit's story in complete detail, no matter how ugly it is. We just continue, as we have from the beginning, to keep it simple and tell the truth. Honey Bandit was not branded at that time and I was told that they did not want to 'brand a dead horse, as then it became a facility death". I know I would not want to be responsible for the welfare of 900 horses. Anyone who has horses knows how hard it would be to really be able to know if each one was okay. So when there are already more in the holding facilities that can properly be cared for; why on earth would you keep bringing more in?

Honey Bandit's story is not about blame. It is the clear and undeniable fact of what happens when the round ups are done the way they are now. His story is only unique in the fact that he is still alive and here fighting to have a healthy life, and to to tell the world about his fallen family. He carries the torch for all the babies that didn't get to stay alive to tell their stories of horror. He carries the torch for all the mares that lost their babies as they were chased by the flying "mountain lions" we call helicopters. Can you imagine how scary that would be? In the wild if a cat was in a tree, the horses could run away and escape. But this cat simply flies through the air after them. Chasing them until their hearts are bursting in their chests, their muscles screaming in agony as they run down the rocky terrain in the extreme temperatures. The mares are frantic as they are forced to race ahead of their foals. Knowing they should be waiting for them to keep up, but forced ahead by the big steel monster. How much higher does that raise their level of stress? HB carries the torch for the stallions who die trying to save their mares and foals. He is their living, breathing symbol and God saved him for a purpose, and that is to tell his story and help change the way that we treat our wild horses. We need to respect all life, not just that which is convenient for us.

Thank you for allowing us to share in this fight to save the wild horses.
Labels: BLM, cougar, DaBubbles, Hoenybandit, Palomino, Patches
Permalink to this blog post
Posted by Terri Farley @ 6:23 AM
1 comments


---
Wednesday, November 17, 2010
DaBubbles Update
DaBubbles, lap horse, with Palomino
Highlights from Palomino
>DaBubble's attacked by mountain lion, water pipe bursts, power goes out, freezer and refrigerator defrost. Pal & Matt do repairs while watching over Bubbles
> Palomino & Matt working like crazy to get carport "modification" finished because snow is coming and they have to sleep near the animals to keep HoneyBandit & DaBubbles safe
>HB's breathing still sounds weird and he continues to get cast (down & can't rise) several times each night
> HB's hearing continues to improve!
> Reporter and photographer from Redding Record Searchlight came out to do an update on HB. "So rewarding to see the face of the photographer. This was the first time he has seen him since he took that picture of us in the hospital."
> Palomino wanted DaBubbles to get some fresh air and sunshine, so she took him to Patches' old pen. At first he though it was cool. Then his ears tilted towards the back of the property. He listened and ran in circles trying to get out as if he could hear and smell mountain lion
>The cat gives blood curdling cries once or twice a day. Palomino is pretty sure it is the injured one which has been spotted nearby
Luckily it was warm enough for Honey Bandit to play with Patches outside. Yesterday when the guys were here, Honey was busting out, running and bucking and flying around the field. Of course he ended up face planting in a major way. It is still scary, but I am getting used to it. Hopefully he will outgrow that little number too. But he always shrugs it off. After he falls, he can take a minute or two to get up and shake it off. Then he kind of prances a little bit, letting us know that he is still the "coolest". Honey Bandit thinks that all of us staying together in the garage is the best thing in his life so far. At our little place, the world revolves around these guys right now, and they totally love it.

Honey Bandit, Patches and DaBubbles all send a big kiss and hug. They say: God Bless, stay warm and watch our for the big cats!
Permalink to this blog post
Posted by Terri Farley @ 6:13 PM
0 comments


---
Tuesday, November 16, 2010
Tuesday
Dear Readers,
Each time I look away from the computer and out the window, I see a bright hillside studded with pinion pines. From here, it doesn't even look cold, but thermometer says:32.8 F.
Zito the dog says: don't be a sissy -- walk time!
I'll be writing all morning, then going to Federal Court to see if Judge Hicks will finally make BLM abide by the First Amendment. He TOLD them to, of course, but he was ignored. To date, the legal system has just shrugged off violations.
You can read more about the case (and see where we'll be):
here
In addition, you might want to read this article and read reaction to my quote:
BLM SET TO BEGIN MORE WILD HORSE ROUND UPS
The comments are revealing. People "read" what they expect to see.
Best,
Terri
Labels: Federal Court, First Amendment, terri farley, wild horses
Permalink to this blog post
Posted by Terri Farley @ 8:25 AM
3 comments


---
Sunday, November 14, 2010
Foal Rescue Roller-Coaster
DaBubbles & Bear
Dear Readers,
When you daydream about starting your own horse rescue, I bet you never thought of having your laptop stomped by a frustrated, injured foal.
Read on....
Good morning. I am sitting out here listening to, you guessed it, the munching away of the babies. I am also trying to avoid the view that is DaBubbles gaping injuries. I was sitting here feeling pretty sad for myself. Then I got one of those forwarded emails that make you say, "shame on me", my life is great.

One of the reasons I am frustrated (but in perspective now hee hee) is that yesterday DaBubbles tore apart this little space in the carport. We had to separate him from his mom. She had already pretty much weaned him from the nursing, so that is not an issue, but they were still together all the time. The night after the attack, Bubbles stayed in the carport with Honey Bandit and Patches and I. He was actually pretty good, after a few whinnies "good night" to his mom he had settled in nicely. Now Honey Bandit thinks this is great fun. He is having "sleep overs" every night. He and Patches talk to "Bubbles" through the partition and all is well. (as well as can be when you have these medical situations).

Well, yesterday I had to take "B" out and flush out and scrub his wounds. Wow is that a stomach turner. It makes you not only feel sick inside, but kind of mean too. In reality that is what needs to be done and so we do it. But it still doesn't make it pleasant. His wounds are so bad that we can't just put a band aid on them per say. When I took him outside though, he and his mommy thought they needed a great big reunion. Can't say I blamed them, so I did his medicine and treatment right beside her pen. All was good and after awhile they got bored and ignored each other; until, I put him back in his stall. Within about 5 minutes he had trashed the place. He had an absolute tantrum. I so wish I had caught it on video. It would have been hilarious.

He stomped my gallon bottle of water, tipped his over, pulled everything off the bed, cleared the counter which he could only reach standing on his hind legs, and took one tiny little hoof and planted it on the screen of my laptop.
I had to wait until I was almost 50 years old to get my first lap top. It doesn't work to have to bring a monitor, modem etc. Out here while I am taking care of the horses etc. It's not like we have an office. So as you can imagine, I was not happy about the laptop whatsoever.

Now you can't really blame DaBubbles. He is not only torn apart, but now torn away from his mom. No matter how much he likes to hang around "the boys", it is not mommy. After his mom was picked up yesterday, he settled down just fine though. Bear (the dobie) is sleeping in here with him, and Patches and HB, so he will adjust quickly. So for now I borrowed a computer, but will have to get a new one quickly.

A Fish and Game officer came out to "verify" it was a mountain lion attack so they could issue a permit in case he comes back. He was amazed that DaBubbles survived. Most likely thanks to the dogs and his mom.

I know it sounds harsh, but I am glad it wasn't Honey Bandit. His immune system is so compromised that there would be little chance of him surviving such a horrible attack. Cats have such dangerous bacteria in their mouths. DaBubbles is little, but he is strong and healthy, and I am giving him all the love and care possible.

I went in the house this morning to get some coffee, and the kitchen floor was flooded. There is also flooding outside the kitchen window on the porch area also. Poor Matt, it just doesn't stop. He is trying to get the carport modified so it will be okay for winter, and now he has to stop and fix the pipes, or whatever it is.

So I guess we are trying to just sit back and take a breath. Individually, nothing is too big of a deal, well maybe DaBubbles is kind of frightening with the cat and all, but none of it is as bad as having a sick kid etc. But together life's little trials can get overwhelming. I know this is nothing in the scheme of things, but we're human, and sometimes it is a little bit much. However, I am very grateful that I was able to borrow this monitor so I could continue the updates etc.

Hope you have a peaceful and blessed day.

P
Permalink to this blog post
Posted by Terri Farley @ 12:23 PM
0 comments


---
Friday, November 12, 2010
There is no safety at the edge of the frontier
After cougar attack: DaBubbles with canine guard
Dear Readers,
I've written about the risks of living in the real West. Not just in the past, but today. I wasn't there and I can't imagine how Palomino and her family are feeling tonight, but I hope you will hold them in your thoughts and prayers.
Best,
Terri

from Palomino:
I sit here with a breaking heart as I write to you. Honey Bandit is fine, PTL, but we had a horrible incident today. At about 1:30 p.m., today, DaBubbles, an approximately 5 month old miniature that was receiving eye care, was attacked in broad day light by a mountain lion. We did not see the mountain lion, only the havoc wreaked upon this poor baby.

Now we always prepare for cats around here. We put in the tiny, young or vulnerable animals at night. We know that we have moved into their territory. We personally know people who have lost animals to the mountain lions, but actually having it happen in your own yard is scarier and more horrible than you can prepare for. In the past month or so, we have lost 3 cats. The last one I was witness to. I heard the poor thing screaming and at first thought it was a dog chasing her. But I had ALL OF MY DOGS with me. Whatever was after my cat, and I am assuming it was the mountain lion, came through even though there were 4 dogs outside. Unfortunately these were wild feral cats that lived outdoors.

I know that up the road a few miles, there have been 5 dogs or so killed by a mountain lion with twin cubs. I also know that mountain lion's cubs were seen down in Manton this last summer. (I am assuming they are the same twin cubs.) Mountain lions have a 10 mile square radius they call their territory. Several months ago, a large one was tracked up behind our place. An injured one was spotted on property near Shingletown Ridge Road.

We know they are out there, and we share this land with them. Although they have been known to eat upwards of 20 or more foals yearly in this area, we go about our daily lives, trying as best we can to take the precautions to keep our animals safe. Last year there were full grown miniature horses, goats, cats and dogs killed by mountain lions.

But today, in broad daylight, the little miniature known as DaBubbles was lying quietly near the barn after playing and running around. Apparently, from what we can tell from the injuries, a cat came and grabbed him by the neck. He has deep slices that resemble knife wounds. He has scratches all over his neck, caused by razor sharp claws. He is torn up and only the fact that his mama, (and possibly the dogs and other mini out there) came to his rescue and scared the big cat away, caused him to survive. There was no sign of struggle or him being pulled to the ground. From what we can tell he was simply taking a nap.

He has suffered hideous injuries and was immediately taken to the vet. The first words out of the vet tech's mouth were "this looks like a cat". He is home now, in the carport next to my bed, adjacent to Honey Bandit and Patches. He will require ongoing care for a great deal of time. The poor thing was just starting to do well after an eye injury. He is quiet now, and the vet gave him antibiotics, and some other medicines to help him stay comfortable while starting the long road to recovery.

I was told by several people to keep this quiet, but felt impelled to let people know. A cat does not normally hunt during daylight hours. From what I understand, the cat that was recently spotted at some people's "camp" was injured. Nothing was done about the mountain lion, and that camp is only a few miles from our home. So there is a good chance that it is an injured cat that is struggling to stay alive and that is why he is hunting in daylight. Also, since he has an injury, he may have an infection or be ill from his wounds. These animals can be extremely dangerous. It could have been a small child that was attacked.

I understand that we have moved into their territory, but this is obviously a cat with problems. We live near the school and every so often they have to put out signs when there is a "cat incident". Several years ago one of the neighbors by the school watched her cat being eaten by a mountain lion. So even though we are not strangers to "cat incidents", we need to take these very seriously. Please say a prayer for DaBubbles. He is such a sweetie. All is quiet as Ptatches, Honey Bandit, and DaBubbles sit quietly in the carport with me, safe from the scary bad things outside. We are looking at lots of ongoing continuous care and vet visits, but are expecting a good outcome. I am sorry this is not a happy update, but ya'll said you want to know what is really going on. So now we have DaBubbles AND Honey Bandit under 24/7 care.

God bless and thank you for your thoughts and prayers. p
Labels: cougar, DaBubbles, Honeybandit, Palomino
Permalink to this blog post
Posted by Terri Farley @ 11:02 PM
1 comments


---
Thursday, November 11, 2010
HoneyBandit update in the cold
On Wednesday night, the expected temperature for Shingletown were 20 degrees.
Am so glad that we have some insulation up. It should only get down to around 25ish or so at our house. Patches and Honey Bandit are munching away and it is rather cozy in our little carport. The heater is blazing merrily away.
I received an interesting email, commenting on the "negative aspects" of Honey Bandit that I am including in my updates. I answered, but thought that others might be curious as to why I include those tidbits of information.
I was shocked and horrified when I first learned how fragile these beautiful babies are. I learned this during my first "critical rescue", when I was warned about not getting "too attached". I was told of stories where babies in Honey Bandit's condition, or maybe not even as bad, would be "brought back to health". They would thrive with the loving care they received and then start growing like crazy. Everything would be fine for a few months, and sometimes even a year. Then all of a sudden they would crash and die. This happens because sometimes their organs are so damaged that they cannot keep up and there is nothing you can do.
As Honey Bandit's body was "eating itself" from starvation, and he had been brutally beaten, bit and kicked by the other horses, the true extent of the damage done to this courageous little horse is unknown. We have to remember that although he looks absolutely beautiful and is thriving, he is not out of the woods yet. He is doing wonderfully, but there are still some issues, ie. His lungs and a few neurological things. But we are hoping, and the vet feels that it is very probable, that his brain will continue to improve and his muscle memory will return. These are not unheard of problems when a foal has been through so much, but we are still monitoring him carefully.
So long story short, I just want to let everyone know what is going on, good or bad. Since he is "America's Poster Boy to Stop the Roundups", and we are all a part of this rescue and his mission, I feel like you guys deserve the honest truth about what is happening with him. We couldn't have gotten this far with out everyone's help, prayers and support.
It is truly a blessing to be a part of all this, especially since we are going to see some changes, (I believe) in BLM due to Honey Bandit's story. We have met some of the most awesome people, and I cannot express my thanks for all the prayers, help, and time spent to save this little guy.
We hit a new first today. Usually Patches kicks HB and pushes him around when it comes to food. Of course they always have separate piles of hay, but Patches likes to run HB around for awhile and generally just show him who is the boss. But tonight for the first time they were eating quietly together. Ouch, .... poor Patches is lying quietly in the nice fresh straw, and Honey Bandit is walking over there and pawing him. He loves to take his front hoof and "smack" Patches on the back. Personally I think it is quite rude to do it when Patches is resting, but HB thinks it is great fun. Hmmmmmmmmm guess the eating together is over. After HB did his pawing, Patches got up and made him leave the food. So now HB went and laid down in the straw. We don't normally use straw, but since it is going to be even colder tonight, we figured a clean, deep, fresh bed of straw would be nice and warm.
We are doing the best we can to get this place "winter-tight", but I sure hope that ya'll will say a prayer. I am supposed to make sure that HB doesn't breathe really cold air. So far we haven't had any "worse" problems with his health, and it would be awesome to keep it that way. Have a wonderful day, and if you haven't had a chance to see Honey Bandit's video, go to the following links. One of his new "aunties" made it for him. Enjoy...
HB on YouTube
more of HB on YouTube!
Labels: Honeybandit
Permalink to this blog post
Posted by Terri Farley @ 4:00 PM
1 comments


---
On Veteran's Day: Take Heart for Horses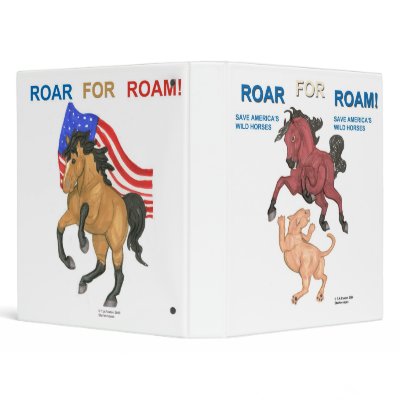 Dear Readers,
It's Veteran's Day & I'm thankful my veteran is home,frying up breakfast potatoes in my kitchen.
But: deadly round-ups go on; a BLM staffer calling himself "Animal Abuser" is sending threatening emails; mustang bloggers'accounts are being hacked and BLM's wild horse and burro program leader has been announced as a guest at a "summit" to bring back horse slaughter houses in the U.S.
It's discouraging. Some of you will lose heart and turn away.
"I can't look at those videos," people tell me, "I end up in tears."
I hope so.
Wild horses don't need tears of pity, but tears of anger? betrayal? outrage? Oh yeah.
THOSE motivate phone calls and letters and conversation.
When someone idly asks "How are you?"
do not say fine
.
"Mad," you can say, "Wild horses may well be extinct in my lifetime."
HUH?
"Half of California's wild horses disappeared this summer," you tell your aunt, doctor, hair stylist, friend. If you see a frown of concern, add, "Hundreds of wild horses were killed in helicopter round-ups this year, including foals who had their hooves literally run off and WE are paying for it."
HOW MUCH? Many millions of dollars, enough to give whole states health care.
WHY? Mention the INDUSTRIALIZATION OF THE RANGE.
more about that soon, I promise.
Don't lose heart, please.
Even if you're far away, YOU can stand between the horses and their killers.
Terri
p.s. note from Palomino will be on this blog, later today.
Labels: Hearts for horses, Veteran's day
Permalink to this blog post
Posted by Terri Farley @ 8:18 AM
0 comments


---
Tuesday, November 09, 2010
HB update
from Palomino
Another cold night and yes, you guessed it, HB got stuck again. I have never experienced anything like this, but I have to say that Honey Bandit is the most traumatized, seriously injured, "dead horse that came back to life" that I have worked with. I keep trying to remember that what he went through will take a very long time to get through.

It's kind of like after surgery. Once they take those 30 or so staples out of your leg, well it should stop hurting - right? At least that's what I always feel like. It seems like the same with Honey Bandit. He looks so pretty now that it seems like he should be doing just as well on the inside as he is the outside. Unfortunately, I have been reminded that is not true. He continues to remind me daily (or more often "nightly").

I do have to say though that he had a pretty good night last night, with the exception of getting stuck. He had plenty of energy to stay awake all night and whinny and talk to us. He also played with his water and feed buckets and made lots of noise.

It is really looking like HB's brain is still trying to "re-wire" itself. If you look back to only a month or so ago, he has come a very long way. He couldn't hear anything, stumbled a lot, and was basically not even "in his little head". Like the lights were on, but no one was there. He is still bumping into things a little bit on his right side, but he was injured pretty badly in that area. So we are hoping and praying that he will improve each day. I do have some concerns though, because when he first started getting up and down by himself, he seemed to have no trouble with becoming "cast". But I guess time will tell. He sure can buck and kick much better. He is getting a lot more sure footed in that regard. He also seems to be sore after he plays. (But again, thinking back to surgery, it takes a long time to get your muscles and tendons etc. Back in shape)

We tried a miniscule amount of thiamine (B-1) yesterday. I am talking about as much as you would put salt on something. Immediately his bowels became soft, but he seemed to feel okay otherwise. I was told that you have to be extremely careful with many of the vitamins and supplements, B-1 being one of the main culprits, as if they are not water soluble the horse can "OD" and it can be lethal. Judging by the tiny amount he was given yesterday and his immediate reaction to it, it is obvious that a "full" dose would have been extremely traumatic for him, and could have caused catastrophic results. That is one reason that we are hesitant to give too many supplements, vitamins, etc. When you first start caring for them. Too many times they can be lethal. Their little bodies have gone through so much trauma that any type of change can be deadly.

However, after talking with my "partners in crime" who take care of these critical foals on a regular basis, we all agree that if we give him enough time to adjust his bowels and insides, this will be a good thing for him. I know that when I take my b vitamins, it gives me more energy.

Matt was working on the carport today. We are trying to get some insulation up. Even with a heater running, you could still see your breath. Now personally, that is my kind of sleeping weather, except when you have to keep getting up every couple hours for the little guy. The problem is that it is very bad for Honey Bandit to be breathing the cold air. It is the worst thing for his lungs. So hopefully the insulation will make a big difference.

When we let Honey Bandit out this morning, (after it had warmed up a little bit and the ice had melted off the cars), he was prancing around. He was totally enjoying the cold fresh air, even if his lungs weren't. He is quite the flashy little guy when he wants to be. Matt walked in a couple of minutes ago and Patches had gotten his leg stuck in the strap of Honey Bandit's blanket. They are amazing at the amount of trouble they can get into in a minute.

Hope ya'll had a wonderful day. Appreciate all your prayers. Take Care.
Labels: Honey Bandit
Permalink to this blog post
Posted by Terri Farley @ 11:04 PM
0 comments


---
Monday, November 08, 2010
Morning Warning
Black and yellow garter snake, thin as a school pencil, compressed halfway by a truck going home
Stepped over by kids bound for the bus stop
Sniffed over by dogs on leashes
Fussed over by fastidious ants
Don't save your best stuff
Black and heavy burdens loom out of the rain, all the time.
Permalink to this blog post
Posted by Terri Farley @ 9:43 AM
1 comments


---
Vet report: HB's mother is doing fine?
Dear Readers,
As a journalist, I don't know what to make of the following info. What do you think?
One of HoneyBandit's followers came upon a vet report which refers to HoneyBandit's mother.
The report is confusing, since Palomino & her friend Jennifer were told on the day they first saw him, that HoneyBandit's mother was an old mare with no milk and, as you might recall, BLM personnel told them the beaten foal's mother could not be located.
That was on Sept. 2.
That just doesn't mesh with the vet report:
Twin Peaks Gather Processing/Inspection September 20,2010 The other buckskin/dull mare that was with her upfront is the mare to the foal that is now referred to as 'Honey Bandit'. She apparently is letting another foal or two nurse her. She has been processed and is 7yrs old and # 1740, she is doing well and gaining weight.
Want to read the rest of the report? Click here:
Twin Peaks Vet Report
If link doesn't work for you, try posting this in your browser: http://www.blm.gov/pgdata/etc/medialib/blm/ca/pdf/eaglelake/tpgather2010.Par.11595.File.dat/vetsept20.PDF
Best,
Terri
Labels: HB with IV photo, Honeybandit'S MOM
Permalink to this blog post
Posted by Terri Farley @ 4:23 AM
7 comments


---
Saturday, November 06, 2010
HoneyBandit update & photo
HoneyBandit and Terri in October
Dear Readers,
Palomino heard from many of you concerned about HoneyBandit and sent along this latest email.
Best,
Terri
Hi

Last night was a very long night. I didn't let Patches stay with Honey Bandit last night. For now I think I will have them "sleep (ha ha)" separately. I believe Honey Bandit gets more rest when they are separated. Just like kids. But after breakfast they were back together. They are so bonded and I really like watching them chase each other around.

The day before when we put them out to play though, HB ran with Patches for about a minute, and then he stood around munching while Patches did flips, bucked out and generally had a fabulous time playing with the dogs.

It is so weird because HB did go through a time when he loved to run and buck and had a lot of energy. He would definitely get real tired and worn out after, but now he doesn't play that hard. I guess when there are issues with your lungs it does wear you out. I had pneumonia and it was miserable.

He doesn't seem like he is totally miserable though. Just kind of tired and worn out. He actually looks really really good. Sure hasn't stopped him from eating or even slowed him down. I think he's like me. I eat for comfort, when I am stressed, happy and when I am depressed. I just like to "graze". So we fit together pretty well that way. I don't think he even knows how to stop eating, "just in case".......... He also doesn't like stuff above him - gee, could that be from being chased and terrorized by a helicopter?

I had to get up 3 times last night because he "cast himself" against the stall. Matt and I were wondering about the fact that it always seems to be on the right side. I know when we first got him that he was always walking in to things on that side. He also had a pretty bad eye infection and couldn't see so well. Who knows, maybe that side of his head isn't quite caught up to the growth and development of the other one. I believe that is the side he was kicked in the head on.

I know that many people have seen his pictures and wanted to know why we are still sleeping with him and watching him 24/7. With Chilly Pepper I could tell when she was "ok" and ready to sleep outside without me. But with Honey Bandit I simply know that I have to be with him and that we need to watch over him constantly. Also, it has become more and more obvious by the continued "castings" etc that he is far from ready to be a "big boy" in his big boy room by himself. We will just stay with him until we know, or at least feel like it might be safe. Matt is thinking that there could be some brain damage? Not severe, but there are just a few things that aren't quite right. However, with time they could improve.

On a much lighter note, Honey Bandit and Patches did play for a few minutes and had an absolute blast. They were quite comical. Patches rears up and can barely get his feet over Bandit's back. Then it is Bandit's turn, and that is when it really gets good. He stands over patches, grabs his mane in his mouth and gets ready to jump up on top of Patches. But he is already taller than him. You can see his frustration. They bounce around chasing each, biting and shoving. I looked over and all at once Patches was on the ground. Apparently Honey Bandit pushed a little bit too hard. I have wonderful video on some mini cd's. As soon as I figure out how to do something with it I will share their little "fun times" with ya'll. Take care.
Labels: Honeybandit, Palomino's update, Terri
Permalink to this blog post
Posted by Terri Farley @ 6:59 PM
2 comments


---
Thursday, November 04, 2010
Without his mustang mother
HoneyBandit defying the odds
Dear Readers,
Everyone I know who's raised a wild foal talks of the heart-stopping downs that can follow the ups.
HoneyBandit and Palomino are fighting another side effect of his early neglect, his survival without his mustang mother.
Please hold Palomino and HoneyBandit in your thoughts and prayers as they fight on.
I will,
Terri
FROM PALOMINO:
Did you ever need to cry so badly that it hurt? I kind of feel like that right now. I am probably just too tired and emotionally drained, but today was just too hard.

I have mentioned that Honey Bandit's energy level is not where it should be, and that he keeps getting cast and I have to go turn him so he can get up. Well, today I took him to the vet. I wanted him to get a blood test as I am worried about him. Don't get me wrong. On the outside he is looking perfect. He eats all the time, his bodily functions seem to be working just fine and there is no real visible sign of any issues. But he is off. There is just something not quite right. He has been making this weird moaning?? Chesty sounding??? Noise when he eats or has his head down. I think I mentioned it before. It was scaring me and he didn't do that before. Now I understand that he has been through so much, and that his poor little body is very tired. But this is different......

We did the blood test and got very good news. His blood work all looks good. Yeah PTL for that one. But the thing that is making me so sad and a little scared is the fact that his lungs sound worse than they did two weeks ago. Both vets described his lungs as sounding "Harsh". They do not sound like he has pneumonia, but they definitely got worse over the last two weeks. He has been on this last antibiotic for a month now, and he was on a different before that.

Now one of the reasons that this is particularly worrisome for me is this. Apparently a grown horse from the same place that HB came from died of a disease called Rhodococous. Apparently this is very rare for an adult horse to contract, but when this sick horse died and a neocropsy was performed, they found out that it died of Rhodococous.

From what I was told, this adult horse would have had to have an immune deficiency to get sick from this and die, as it is normally a foal disease.

The last time I was at the vet we had discussed the possibility that Honey Bandit actually had contracted this. Due to the fact that we put him on antibiotics immediately when I noticed him cough, it may have stunted the severity of his case. We are not sure, but we took x rays after he was already on an antibiotic, and it showed a light cloudiness. We had discussed the possibility that his lungs weren't worse because he had been on the meds and because of this we continued the antibiotics for this last month. But to find out today that his lungs are worse than two weeks ago in spite of being on the medicine was simply heartbreaking.

I know that this is not a reason to panic, but I have known something was off and I guess I was really hoping to be proved wrong. It doesn't make sense for him to be worse. After talking to one of the foal rescues, she said that maybe he is just getting over it and this is the worst it will get. It is so hard not to know and so very scary.

The vet told me to make sure I stay on top of taking his temp at least twice a day to monitor him, especially since he is no longer on antibiotics. This is critical as we don't know for sure what is happening.

I am sorry this is not a happy note, but more like getting kicked in the chest. I also have to remember the fact that sometimes when a foal has been so damaged, things can go wrong unexpectedly. Please keep Honey Bandit in your prayers. As I said, he looks fabulous, and just seems to be a little bit under the weather on the surface.

The best case scenario is that he will just start getting more energy and his lungs will clear up on their own. It's almost funny, after everything we have been through, this setback seemed almost over whelming. But I know he will continue to fight. He obviously will continue to need vet care and we will make sure that he gets it, but we can't do it without your prayers.

Take care and God bless. Hugs and kisses from Honey Bandit.
Labels: Honeybandit
Permalink to this blog post
Posted by Terri Farley @ 8:46 AM
1 comments


---
Wednesday, November 03, 2010
Nevada Writers Hall of Fame Honors Wild Horse Author
Really nice press release from THE CLOUD FOUNDATION!
Thanks so much, guys.
Click here to read it
Author Terri Farley Writes About -- and for -- Wild Horses
I'm a little nervous about the ceremony, but very honored and happy the horses are getting this attention!
Best,
Terri
Labels: Cloud Foundation, Nevada Writers Hall of Fame, terri farley
Permalink to this blog post
Posted by Terri Farley @ 10:07 PM
4 comments


---
Unremembered Memories from Palomino
Dear Readers,
Thanks for your patience in checking back on my blog. I've been working behind the scenes for the wild ones & it doesn't come naturally. I'd much rather be writing or clomping around on the range. But talking and using my head as well as my heart can help the horses, too.
Here's an inspiring note from Palomino & a very cute photo of HoneyBandit showing his wild side to buddy Patches.
Enjoy,
Terri

I have started to print out Honey Bandit's "journey back to life" in pictures. I have to say I am actually in shock when I look at these photos. To date, I have never really cried, except for that one day at the vet.
When I looked at the pictures I realized if I had really "seen" his condition and acknowledged how unlikely it was for him to survive, we couldn't have made it through all of this.
Instead, as so many of you know first hand, we just took it one minute at a time. It is just a steady stream of doing whatever needs to be done. It is not that I didn't think about him dying or living, but I couldn't let the emotions pour out. So many women (and yes, even some of the men who visited), look at him or his previous pictures and would just cry.
I have only printed a few pictures, so far. Little by little I am going to document his whole "journey" up to this point. There are supposed to be some big changes coming up with BLM and what is happening with our wild horses, and Honey Bandit is changing the world of the roundups.
I remember when I saw HB's breast bone protruding out of his chest. I didn't even know what it was. It looked like something that didn't even belong on his body.
It is amazing how quickly you can forget the horrors when you look at Honey Bandit today. The 100's of bites and wounds hardly show. His hearing seems to be "back" most of the time. However, today I came home and for a few minutes again he seemed to hear nothing. But for the most part he can hear nearly everything as far as we can tell.
His energy level is not where it should be, but since he is anemic, I guess that is to be expected. He is perking up with a little more "mommy time". He and Patches play together as if they were the same size. It is pretty interesting to watch them. Patches still is the boss. But they both seem to make sure that neither one of them hurts the other one, at least so far.


It would be really nice though, if they would realize that it is 11:33 p.m. And I need some sleep..... But apparently someone whispered in their ears that this is the absolute best time to play and make noise and kick and crash against the walls. Funny but Honey Bandit heard that little message just fine.

I'm off to bed to try to get a little bit of sleep.

1:06 a.m. Boys were hungry and rowdy. Gave them a little snack and said a prayer that they will go to sleep after. I have to say that looking at HB's pix makes me appreciate all of you and everything you are doing to help Honey Bandit stay a success story. Without ya'll, he wouldn't be here.
Labels: Honeybandit, Palomino, Patches
Permalink to this blog post
Posted by Terri Farley @ 2:19 PM
1 comments


---